Changing the bathroom is one of the most common home renovation projects. The cost of these projects tends to be high. It is easy to control cost overruns in bathroom remodels when it comes to saving money.
Bathroom renovations do not have to be expensive. Keeping renovation costs under control is easy if you know what you're doing. Below are some tips to help you save on the cost of bathroom renovations.
Importance of Bathroom Renovations
Renovating your bathroom will cost money, but it can save you ongoing money down the track. Installing an on-demand water heater, installing aerators, and replacing your toilets with water-efficient ones can significantly reduce energy costs.
Poor poorly designed bathrooms encourage clutter, so renovating will increase storage with smartly designed cabinets.
Improve your eco-friendliness. Old porcelain sinks can be repurposed and reclaimed, preventing their disposal in landfills. A new fixture or material can also be purchased through companies that sell energy-saving, sustainable, or recyclable.
Cost-Saving Strategies for Bathroom Renovations
Be Very Careful When Planning and Avoid Alterations
Making sure you know exactly what you will receive and the process before signing a contract will prevent you from being stung with expensive changes down the road. It's not uncommon for builders to charge over the odds for contract changes (especially if you choose the wrong option or decide to make changes), and some even take advantage of unprepared customers.
Don't Move Plumbing Fixtures
It can be quite expensive to install new plumbing. You can keep the cost of bathroom renovation plumbing costs under control by reusing the existing water supply and waste points. Reusing shower, bathtub, and floor waste will help you save money on your plumbing bills.
Get Your Hands Dirty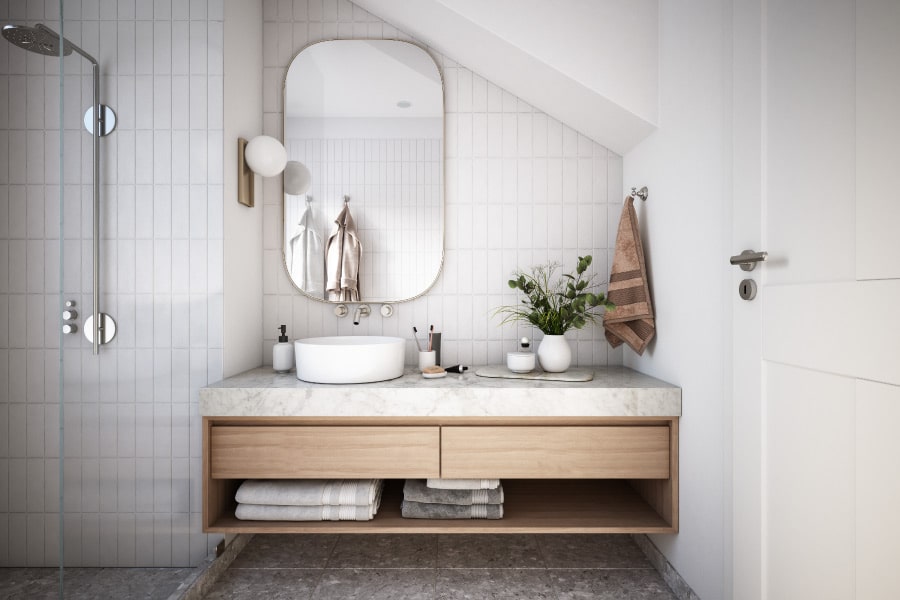 Depending on your willingness and ability, some of the work can be done on your own to save on labor costs. The builder may still require a contractor but doing some manual labor yourself (especially demolition) could reduce the cost of bathroom renovation labor costs, depending on the builder's preference.
7 Easy Ways to Cut Your Bathroom Renovation Costs
1.Researching and Comparing Prices
Bathroom renovations are only sometimes doable on your own (especially when utilities move). An experienced tradesperson or contractor might be required for the task, so expect to pay a lot.
Paying for this expertise is often unavoidable, so ask for quotes from multiple providers. The more quotes you have for a certain assignment, the easier it will be to leverage them in competition and get them to accept a price that is a bit lower than what they quoted. Despite some folks preferring not to negotiate, there may be some real savings to be had.
2.Identifying Tasks You Can Handle Yourself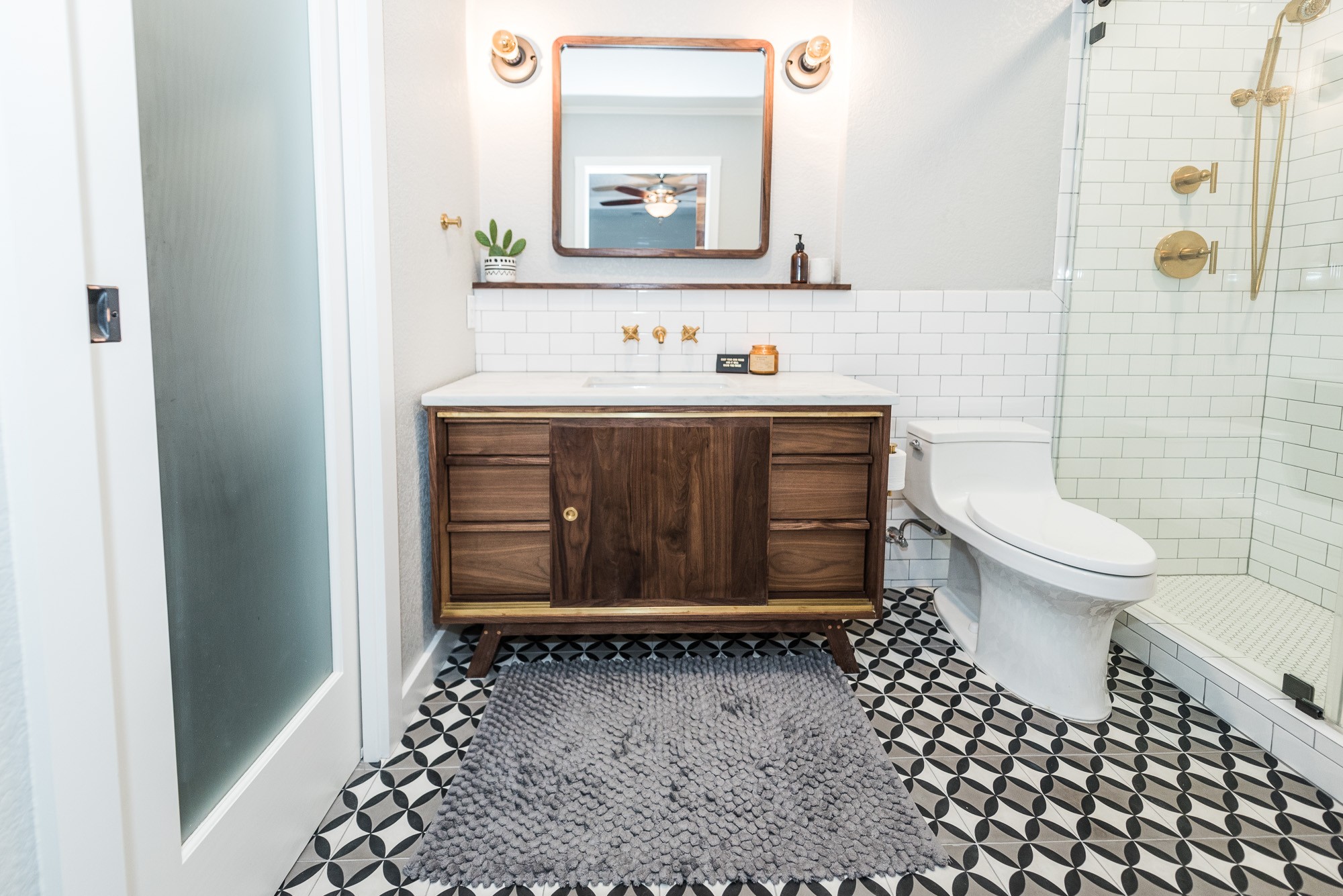 While hiring contractors is always a good idea for bathroom remodels, you can save some money if you do the demolition yourself. However, you must proceed with care and steadiness during demolition to save money. It's a recipe for a very expensive (and dangerous) accident to run into the bathroom with a hammer and circular saw.
Make sure you pay attention to plumbing pipes, plugs, fixtures, and other bathroom fixtures. You may have to hire a professional to fix them if you accidentally damage them, so the cost savings are offset.
3.Updating Fixtures Instead of Replacing Them
If the fittings and fixtures are in good condition, avoiding their replacement can save you money and waste. Identify the best ways to theme and style your bathroom based on what you have on hand, and identify what is most problematic about it.
It is relatively easy and inexpensive to replace old taps – and if your bathtub and sink have been badly abused, you may be able to refinish them and make them look like new ones for a fraction of the cost.
4.Exploring Discounted and Clearance Items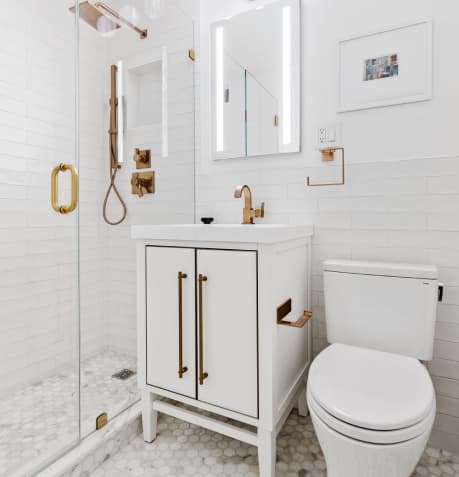 Look at the marketplace on Facebook, and put flyers up for what you want to buy on the advertisement board at your local shopping center. Fair markets and garage sales are good ways to find cheap renovation products for your bathroom. Ask friends and family if they have anything they don't need anymore that you could repurpose.
5.Exploring Budget-Friendly Flooring Options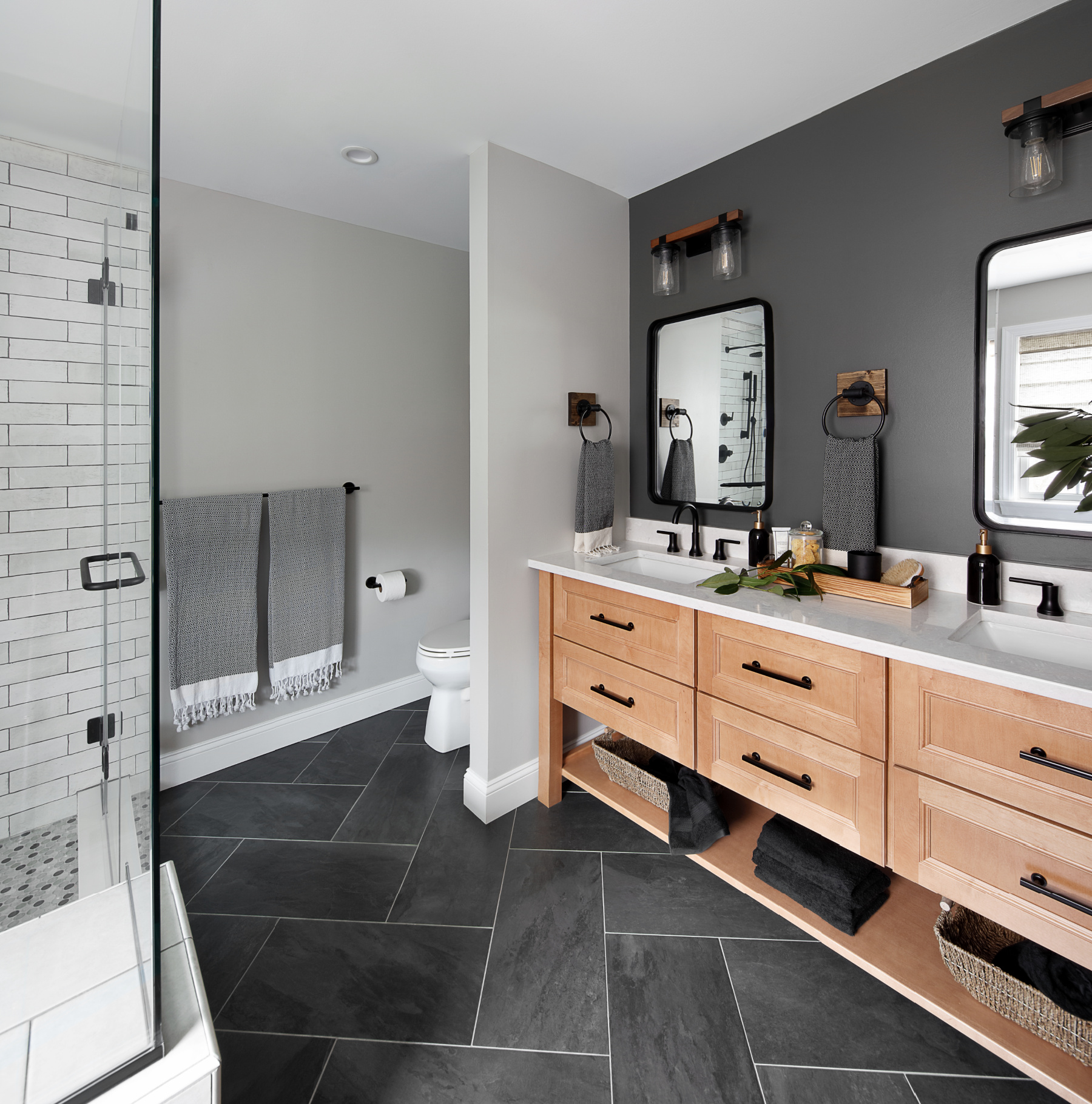 Bathroom floor tiles are usually the go-to option, but vinyl plank flooring is much more affordable. In addition to being much cheaper than installing a tile floor, most existing flooring does not need to be removed. So, you don't have to pay for demolition or waste disposal. Furthermore, it not only comes in a wide range of styles and colors, but it is also completely waterproof. Unlike tile, which can feel cold and hard underfoot, vinyl planks are comfortable underfoot.
6.Avoiding Major Layout Alterations
Renovation mistakes often include ripping out and replacing a functional bathroom when minor cosmetic changes could have achieved the same look.
Some bathrooms have hideous tiles, but if you examine them closely, you might find they are structurally sound and can be repainted.
7.Incorporating Cost-Effective Accessories
Towel holders, soap dispensers, and shower caddies are some of the cheapest bathroom upgrades. As a result of bathroom accessories, the space becomes more useful, allowing for easier use of the space every day.
Conclusion
Renovating your bathroom is costly; it's stressful, difficult, and expensive. You can employ a range of smart cost-saving measures without sacrificing quality when renovating your bathroom. As a result, you would like your bathroom to provide you with service for at least a decade.
By performing demolition, yourself, you can reduce the cost of bathroom renovations, obtain quality service at a fair price, utilize existing pipes, choose the right tiles, and shop for the best deals. Instead of a custom vanity, get a standard vanity and paint your bathroom yourself.