What makes a bathroom truly shine? Lighting! This blog will discuss different types of bathroom lighting and their function. From illuminating your daily routines to setting the mood for relaxation, the right lighting can transform your bathroom experience.
1. Bathroom Mirror Light
Bathroom Mirror Light is a great way to light up your bathroom for a number of reasons. First, it shines light directly on the mirror, making it easy to see when shaving, putting on makeup, or taking care of yourself.
Second, it gets rid of shadows that could block your reflection and make your self-care practices less accurate.
Third, the extra light makes the bathroom look better overall by making it brighter and more attractive.
Last but not least, many mirror lights have choices that let you change the brightness and color temperature to your liking.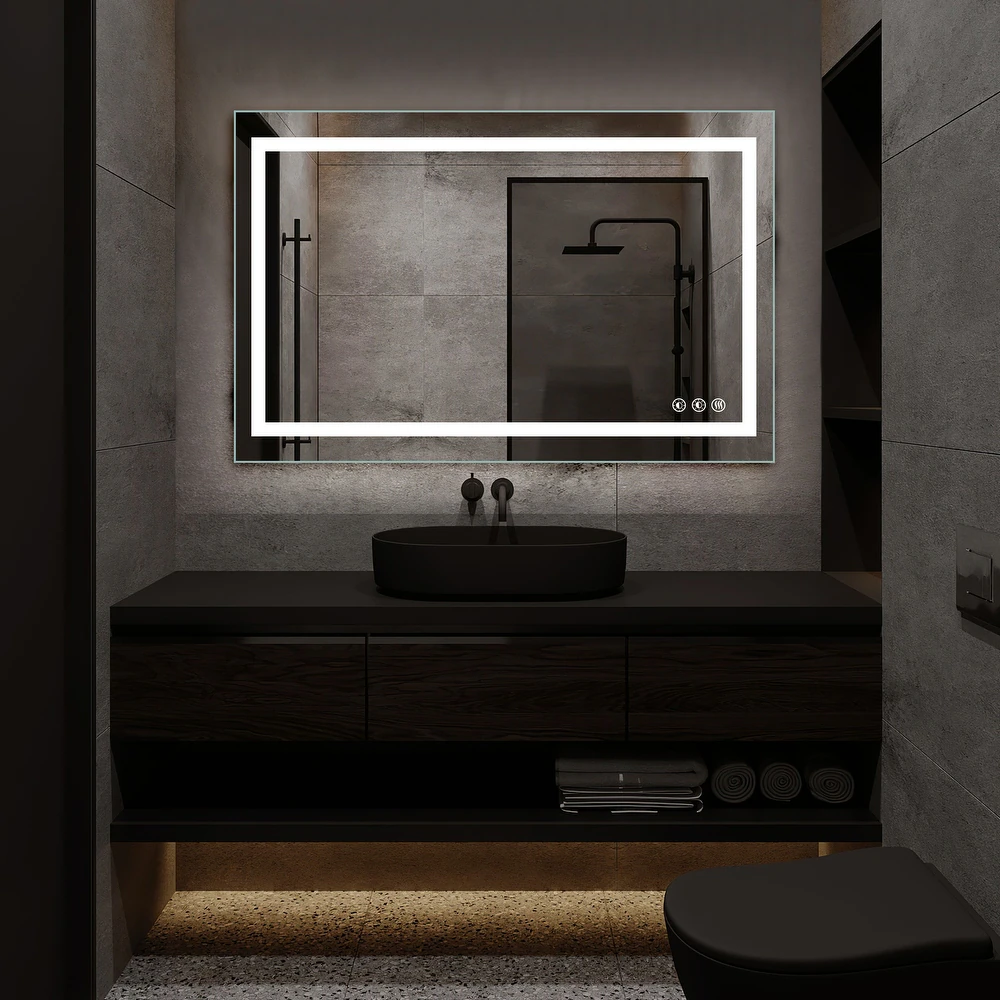 2. Bathroom Chandelier
A Bathroom Chandelier can be a beautiful and classy way to light up your bathroom. It gives the room a bit of luxury and sophistication and makes a nice visual point of interest. A bathroom can feel like a luxurious retreat with the help of a chandelier with sparkling crystals or complex designs.
Also, lights often give off a lot of light, making the whole bathroom bright. They can make your bathroom feel like a spa by making the atmosphere warm and inviting. But it's important to make sure the light is safe for use in a bathroom and isn't too close to a water source.
3. Bathroom Recessed Lights
Bathroom Recessed Lights are a practical and versatile choice for bathroom lighting. Their sleek and low-profile design allows them to be discreetly installed into the ceiling, making them ideal for bathrooms with limited space or low ceilings. Recessed lights provide overall ambient lighting, evenly illuminating the entire bathroom. They can be strategically placed to eliminate shadows and provide ample brightness for tasks like grooming and cleaning.
With the option of dimmable recessed lights, you can create a relaxing atmosphere for bathing or a brighter setting for getting ready. Additionally, they are typically moisture-resistant and durable, suitable for the bathroom's humid environment.
4. Bathroom Ceiling Light
Ceiling-mounted fixtures are the most common type of lighting in bathrooms because of how useful they are. Light from these fixtures can be directed everywhere in the room because they are set at an angle rather than directly down.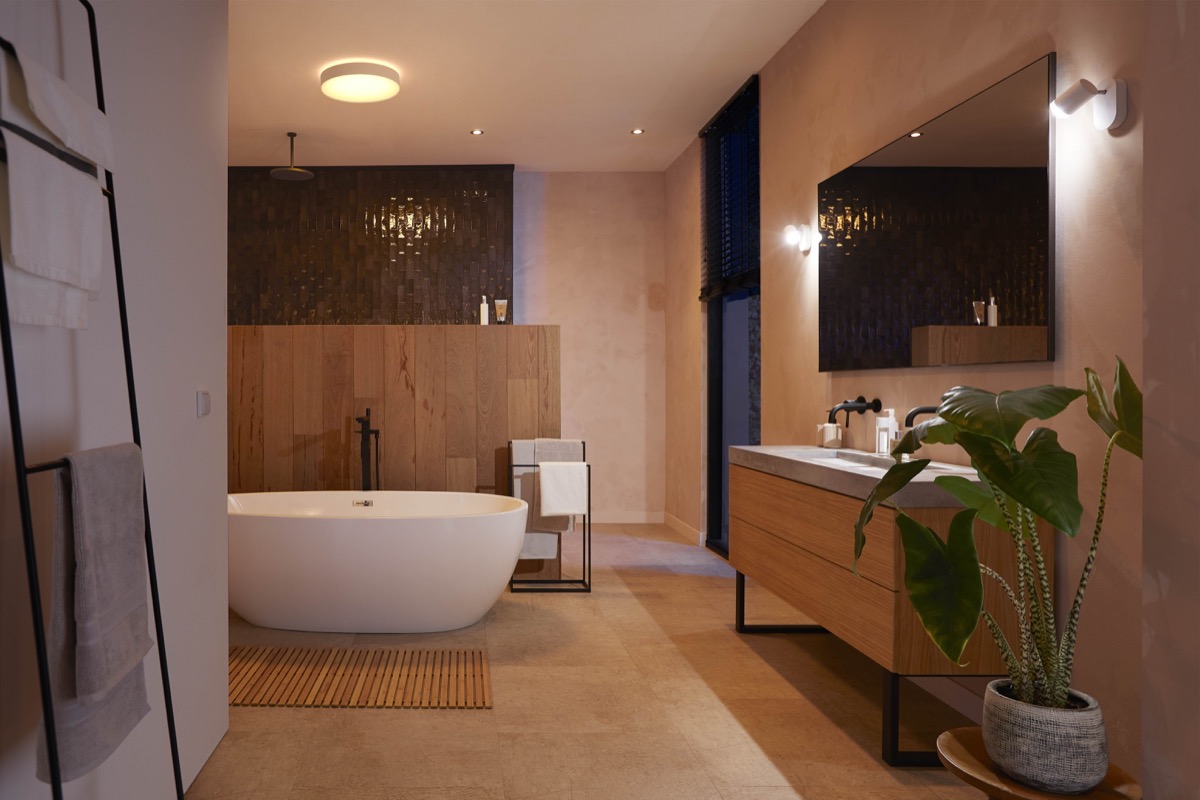 The ceiling lights shed light in all directions, eliminating any dark spots in the washroom. They can be used in a wide variety of bathrooms and come in many distinct designs.
In addition, many models of ceiling lighting specifically for use in a bathroom are constructed to withstand the high humidity and damp conditions found there. They are convenient because of the light they produce and the ease with which they can be installed.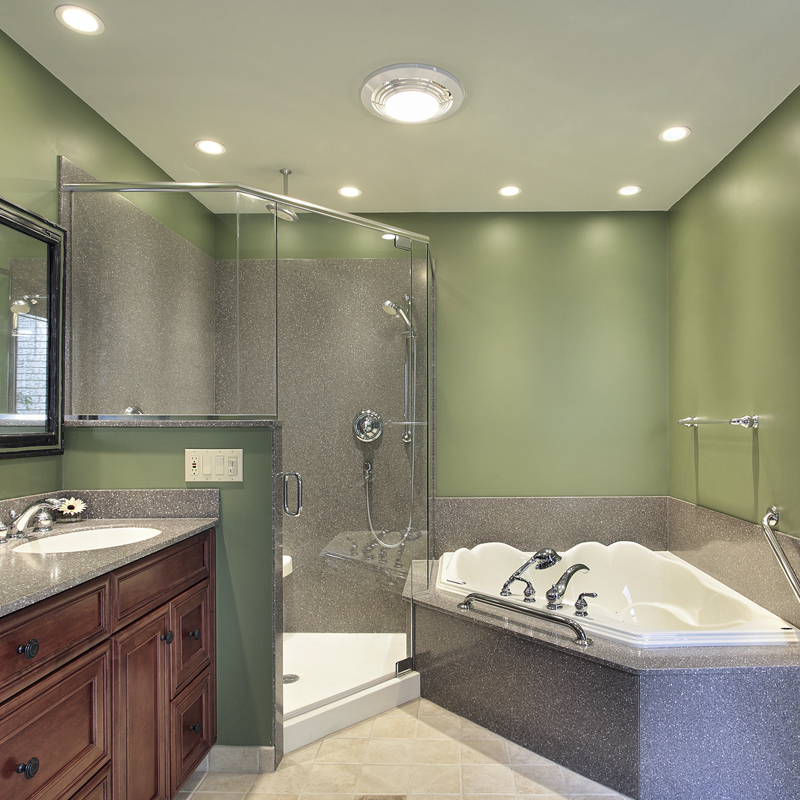 5. Wall Sconce Lights
Wall sconces are a great option for bathroom lighting because they can be used for both practical and decorative purposes. These lights, which are often attached to the walls, cast a warm, indirect glow that makes the room feel more cozy.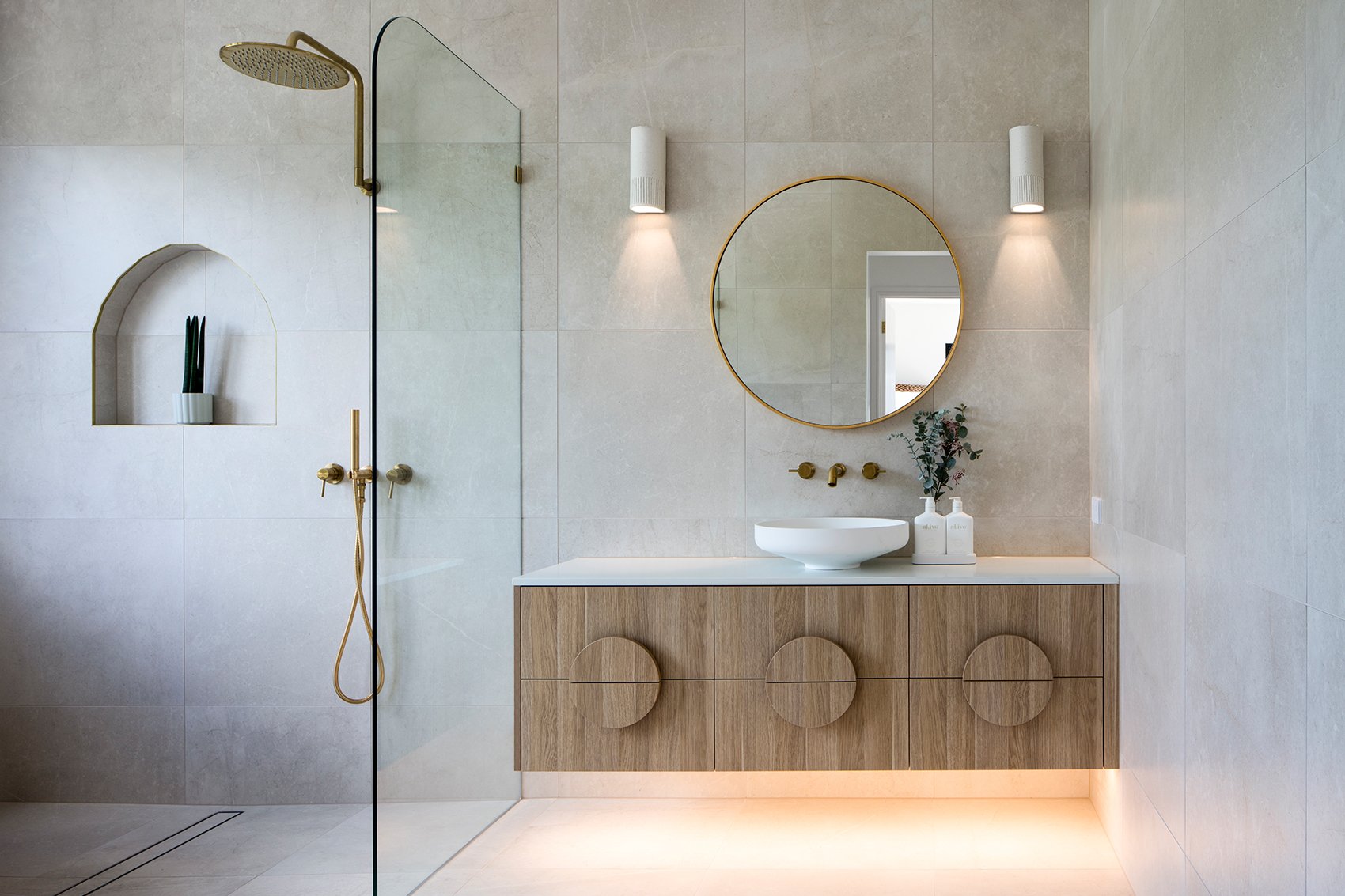 To provide a focused area of light around the mirror for grooming and cosmetics application, wall sconces are an excellent choice. They can also be employed to highlight the bathroom's unique architecture or artwork, elevating the room's aesthetic value. There is a wide selection of wall sconces available, so you can find the perfect one to fit your bathroom's design scheme and aesthetic.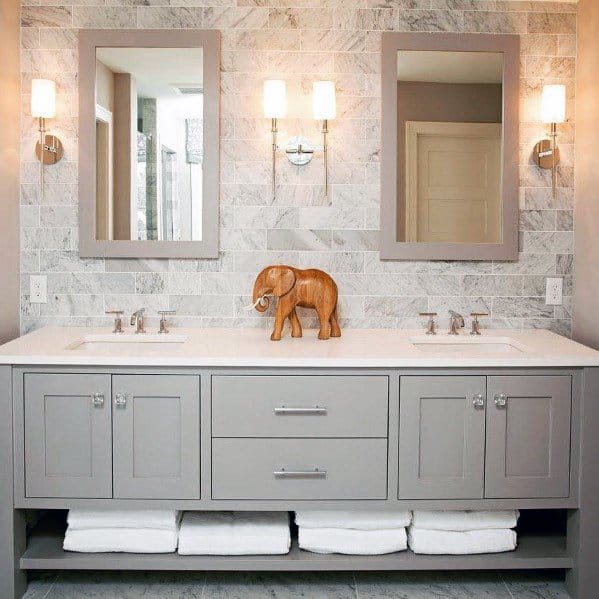 6. Bathroom Vanity Lights
Vanity lights are a common and useful option for illuminating the vanity in a bathroom. To provide uniform and concentrated light for grooming, these lamps are often mounted above or on each side of the mirror in the bathroom. Makeup, shaving, and hairstyling are all made simpler by vanity lights because of the adequate lighting and lack of shadows they provide. They can be placed on the wall or used as horizontal bars of light to create a unique effect that complements your bathroom's decor.
Vanity lights can also be dimmable, allowing you to adjust the brightness to suit your preferences and the atmosphere you want to create.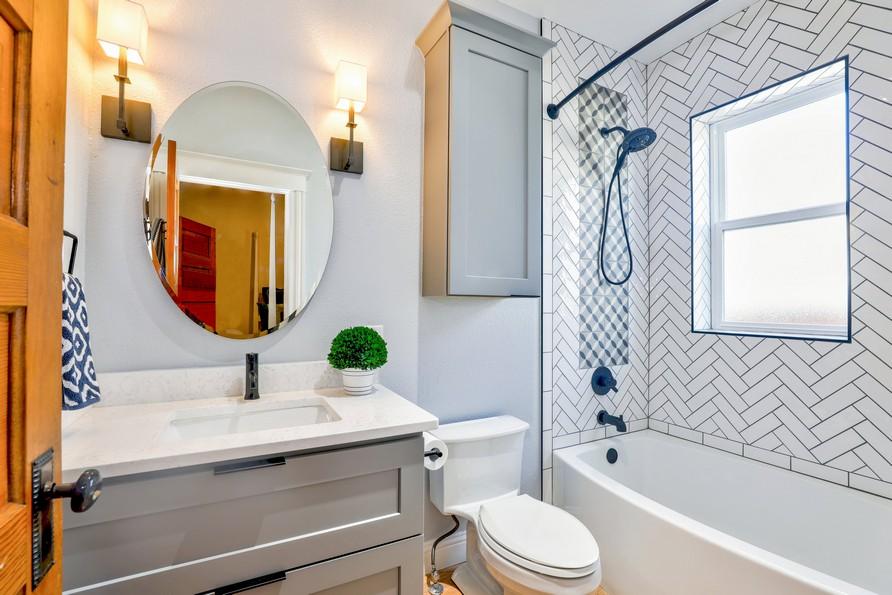 7. Bathroom Pendant Lighting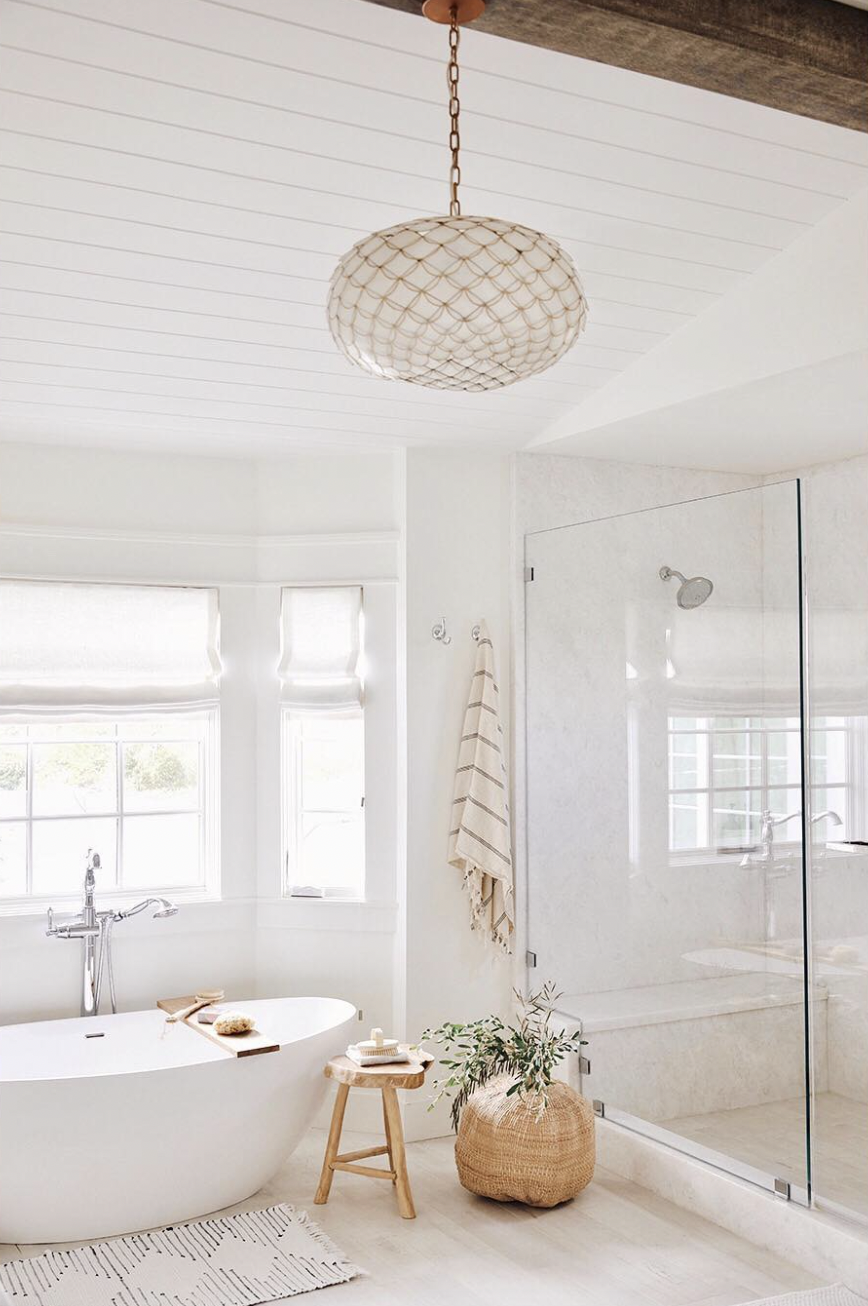 Bathroom Pendant Lighting is a stylish and contemporary option for bathroom lighting. It involves suspending pendant lights from the ceiling, typically above the vanity area or in the center of the bathroom.
Pendant lights in the bathroom create a focal point and add a touch of elegance to the space. They come in a variety of designs, including sleek and minimalist styles or more ornate and decorative options.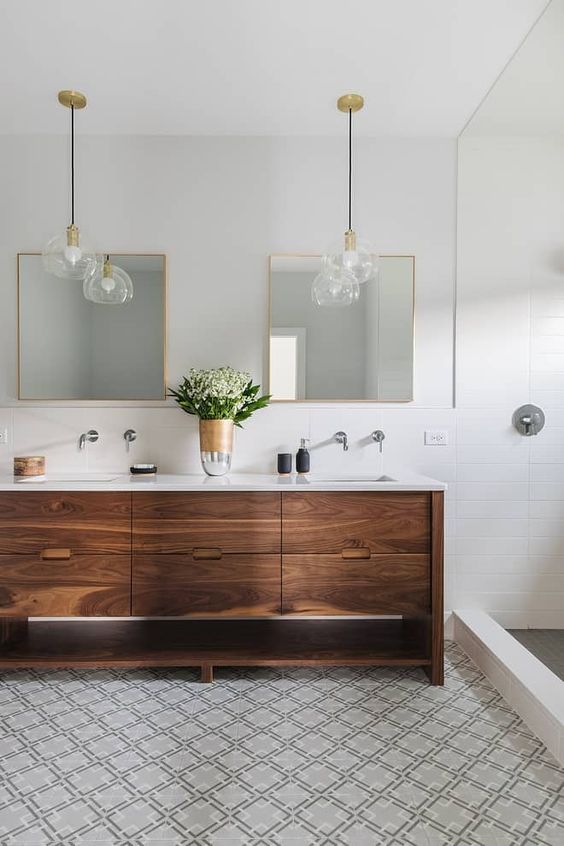 8. Track Lights
Bathroom track lighting is a flexible and useful alternative. Track lighting systems have light fixtures that may be moved along a rail and pointed in different directions. Vanity, shower, and tub areas can all be individually illuminated with the use of track lighting. They provide localized, task-oriented illumination and may be easily aimed at a specific area, feature, or object. The flexibility of the lighting fixtures' placement makes it easy to meet the requirements of various settings and individual tastes.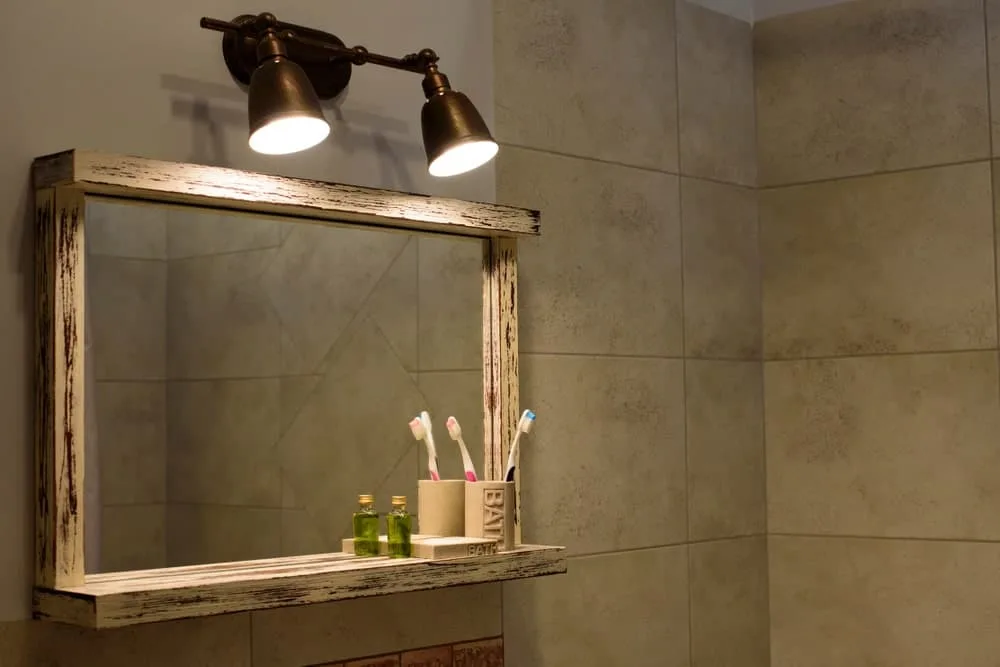 9. LED Strip Lighting
LED Strip Lighting is a common and adaptable option for illuminating washrooms. These pliable strips often feature an adhesive backing and a number of tiny LED lights that may be readily attached along a variety of surfaces in the bathroom.
LED strip lights provide a number of benefits, including low energy consumption, a long lifespan, and the ability to create a variety of different lighting effects. They can be positioned to cast a soft glow behind mirrors or along the floor, draw attention to decorative elements, or illuminate workspaces.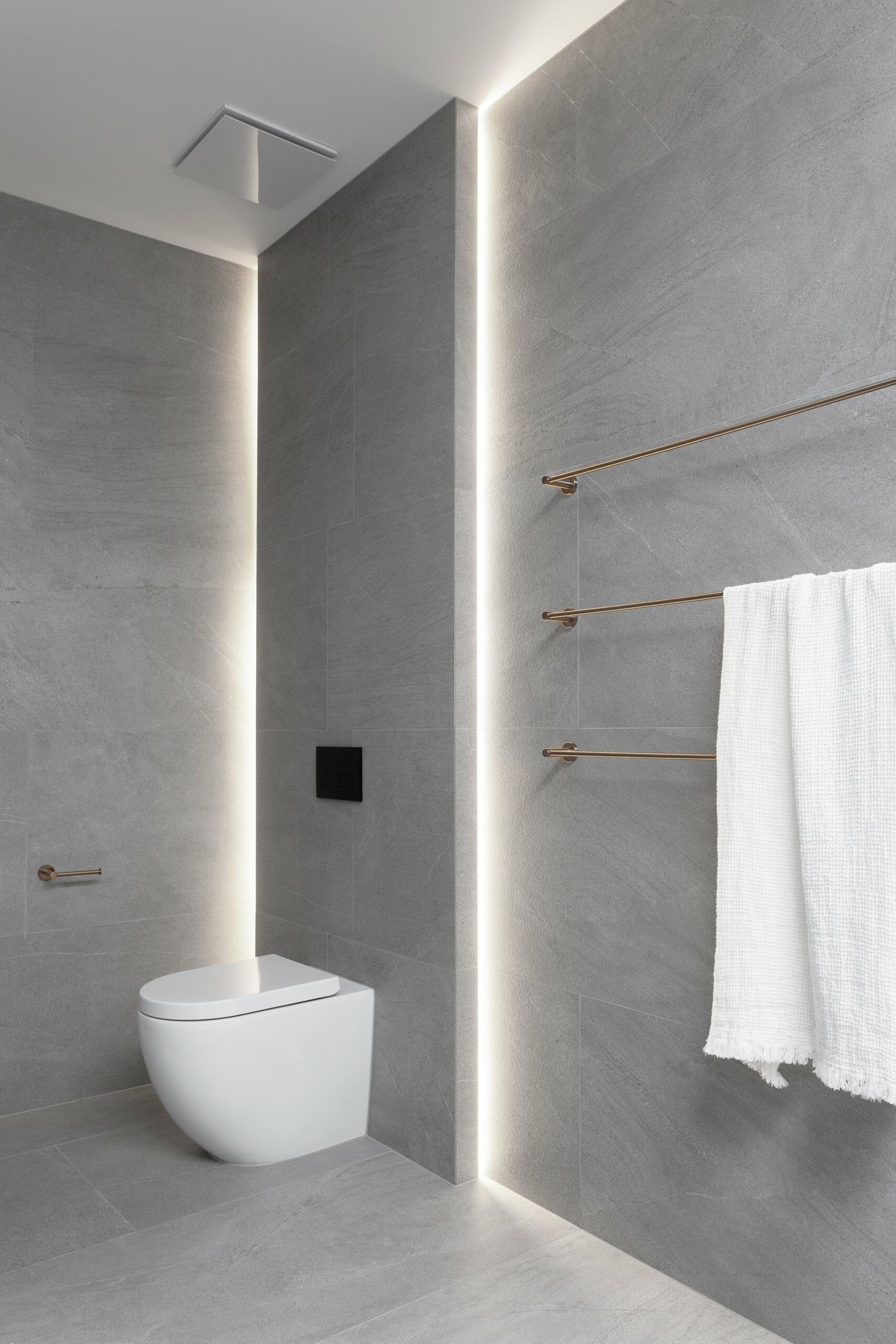 LED strip lights are versatile since you may adjust the brightness and color temperature to your liking or to set the mood you want to create. LEDs generate so little heat that they can even be used in a washroom.
Conclusion
Overall, there are various types of bathroom lighting to suit different needs and preferences. From the practicality of Bathroom Mirror Lights and Vanity Lights to the elegance of Bathroom Chandeliers and Pendant Lights, each type offers its unique benefits, enhancing both functionality and aesthetics in the bathroom space. Whether you prefer the versatility of Track Lights, the subtlety of Recessed Lights, or the flexibility of LED Strip Lighting, there is a lighting solution to transform your bathroom into a well-lit and inviting sanctuary.