The fun of design is its potential to offer boundless opportunities for creativity in every room. Throughout history, numerous design styles have evolved, and this diversity empowers you to choose the one that best suits your home, lifestyle, and personal taste.
While many styles have come and gone, certain ones continue to be the talk of the town by captivating us. These enduring styles are hailed for their features, including remarkable adaptability, effortlessly staying modern, and a timeless allure that incessantly remains stylish.
This article sheds light on some of the prominent design motifs that are likely to remain in the spotlight even in the near future. Keep reading to get enlightened with them!
• Modern Farmhouse Interior Design
Surprising to some, this style tops the list thanks to its unexpected appeal. It might appear rustic and a bit old-fashioned, but it is simply lauded for its timelessness and being easily updateable. Modern farmhouse style brags about the irresistible charm of its core elements in the form of wood beams, brick fireplaces, and rough-hewn surfaces. Interestingly, it is these very elements that pave the way for farmhouse style to seamlessly blend with modern aesthetics.
• Mid-Century Modern
The mid-century modern décor style is known for its elegant characteristics such as simplicity, functionality, and natural elements. This ever-lasting design approach is defined by its clean lines, organic shapes, credenzas, minimalistic décor, and functionality. While this style was a popular choice among people in the 1950s, it has experienced a resurgence of late. Hence, if the hunt is for a sleek and modern design style, mid-century modern will indeed turn out to be your best bet.
• Contemporary Interior Design
Most people think contemporary and modern interior design is the same! But in reality, it is a combination of elements from both traditional and modern styles.
In contemporary interior design, the focus is kept on open spaces, natural light, and a minimalist approach. Furniture and décor will be streamlined in a way to emphasize functionality and comfort. And as far as the color palette is concerned, it will be neutral, with pops of bold and vibrant colors used as accents.
• Minimalist Interior Design
If you are looking for a design style that centers on the principles of simplicity and functionality, Minimalist has you covered. This style adheres to the concept of "less is more". This is why decorative items are kept to a minimum, and instead of stuffing the space with unneeded clutter, the minimalist design focuses on embracing pieces that serve a purpose. Additionally, the color palette typically consists of natural tones such as whites, creams, greys, and earthy hues.
• Coastal Interior Design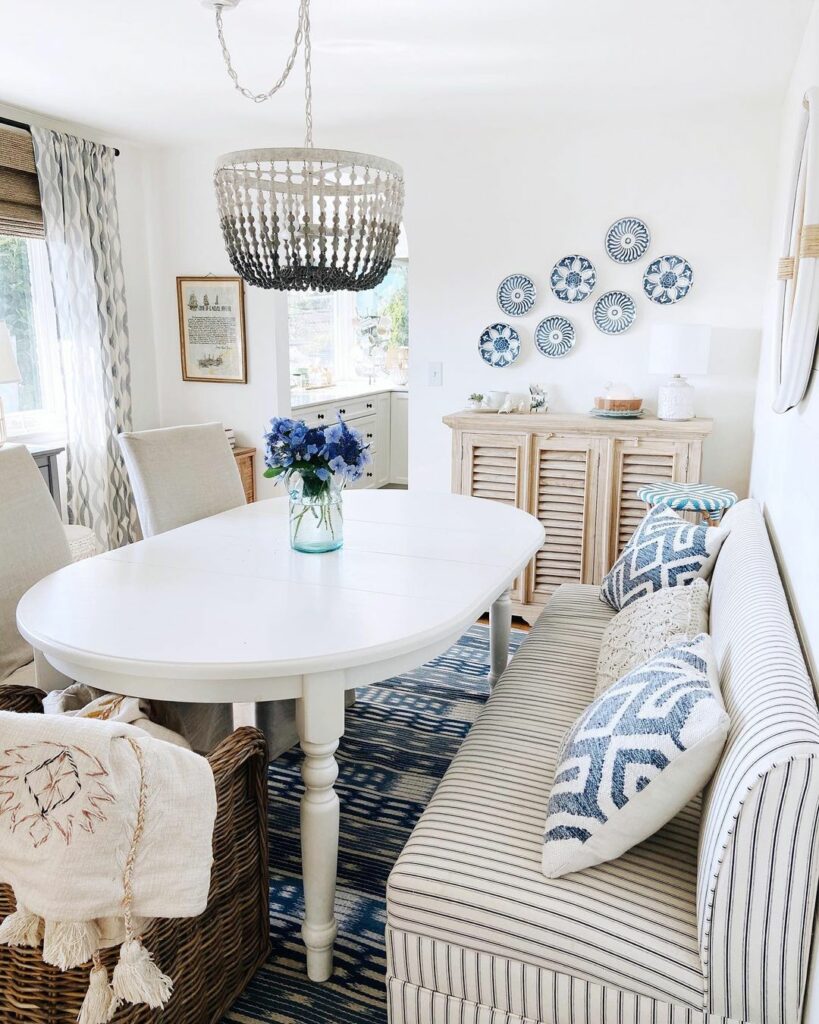 Individuals seeking to create a vacation-like ambiance within their homes can invest in this interior design style. Beach houses, summer homes, or vacation cottages can reap the many perks offered by this perfect coastal décor style.
Light colors, natural materials, and a focus on relaxation are a few other hallmarks of the coastal design style. The objective is to give rise to a sense of serenity by making a connection to the beach. Soft blues, soothing whites, and gentle neutrals are frequently employed to match the colors found in the ocean and sandy beaches.
• Shabby Chic Interior Design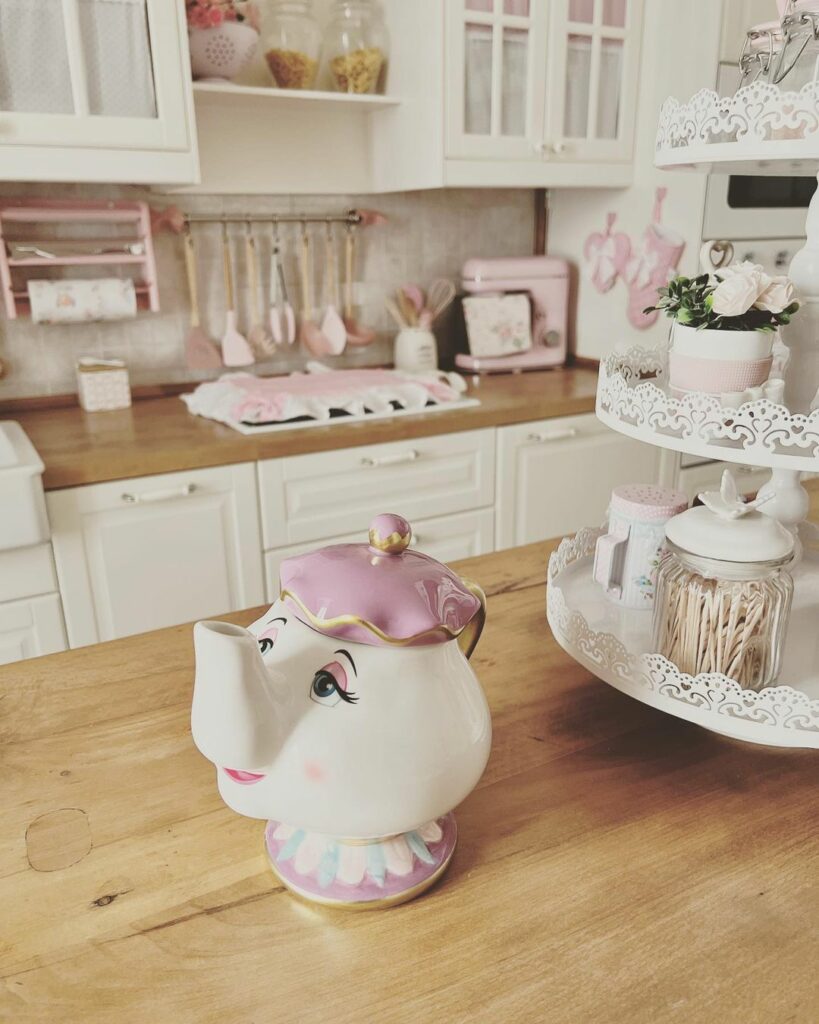 With shabby chic interior design, creating a cozy and inviting space becomes a piece of cake. A key feature of this popular style is the use of distressed furniture. Wear-and-tear pieces or those with a weathered appearance are often given preference.
The color palette is generally available in the form of soft, muted tones. And to achieve a soothing and tranquil ambiance, pastel shades like pale pink, light blue, and creamy whites are given the go-ahead.
• Bohemian Interior Design
This style is all about being worldly and quirky, emerging as a perfect choice for people who intend to manifest their individuality through home décor.
In Bohemian design, you are likely to come across a pattern of bright and bold colors. The ultimate aim is to create a space that feels vibrant, free-spirited, and full of life. Additionally, this style is also known for its wide range of furniture choices. Expect the use of vintage pieces, antique accents, and handmade items to add character and charm.
Another key element of this style is the prolific use of patterns. One can easily glance through a fusion of floral prints, geometric patterns, paisleys, and ethnic motifs.
• Industrial Interior Design
Industrial interior design embodies the beauty of raw materials to achieve unfinished simplicity. You can readily find this style in lofted apartments and city homes, taking their appeal to the next level.
The highlights of industrial décor incorporate elements such as exposed brick, metal ceiling beams, concrete, and mixed metals. Simply put, it turns out to be the perfect style for everyone who wants an edgy and urban look in their home.
• Eclectic Interior Design
The English meaning of eclectic is diverse. So this style is achieved by blending and matching different elements to create a unique and personalized look in your home.
Further, this style gives you the privilege to mingle several colors, patterns, and textures for the emergence of a visually captivating and diverse environment. By embracing eclectic interior design, it is a step towards creating a home that is one-of-a-kind.
• Rustic Interior Design
Emphasizing comfort and simplicity, this style is for everyone who wants a cozy and welcoming look in their home. Rustic décor is known to employ natural materials, use warm colors, and place a strong weight on comfort.
Rustic furniture may have a live edge or feature distressed finishes to obtain a natural and unrefined look. Additionally, this décor is preferred in cabin homes and mountain retreats, possessing the potential to seamlessly blend with the surrounding natural elements. And to further amp up the rustic look, accessories such as woven textiles, fur rugs, and handmade pottery are proactively utilized.
• Traditional Interior Design
When it comes to traditional interior design, it fundamentally incorporates timeless furniture and décor. These homes will typically exhibit an elegant and formal ambiance, with symmetry and order as key elements. Traditional decorating stresses using subtle colors, with fabrics often leaning towards heavier textures!