Have you ever thought how to make the most out of your small bathroom space? The answer lies in how well you can store things. When there isn't much room to move around, finding clever ways to store things is a puzzle worth solving.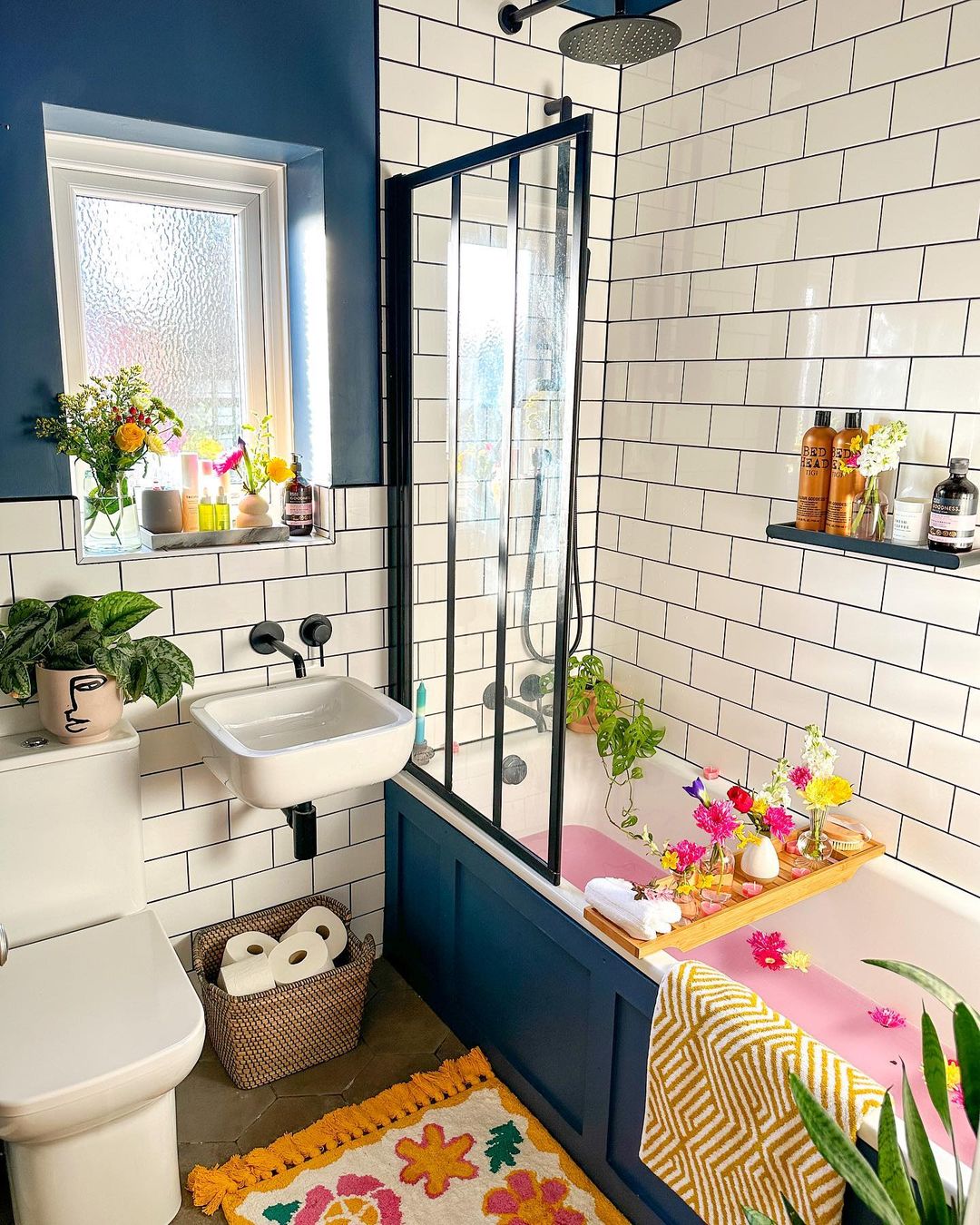 As you try to find good storage choices, make the most of every inch of space, and design a layout that is both beautiful and useful, there will be challenges along the way. But don't worry, because with these small bathroom storage ideas, you can turn these problems into opportunities and turn your small bathroom into a stylish and useful space.
In this blog, learn how you can maximize space with these creative storage solutions for small bathrooms.
Utilizing Vertical Space
Vertical storage is a game changer for small rooms. If you think up, you can turn a small space into a well-organized haven. Here are three easy ways to make the most of vertical space:
Installing Wall-Mounted Shelves And Cabinets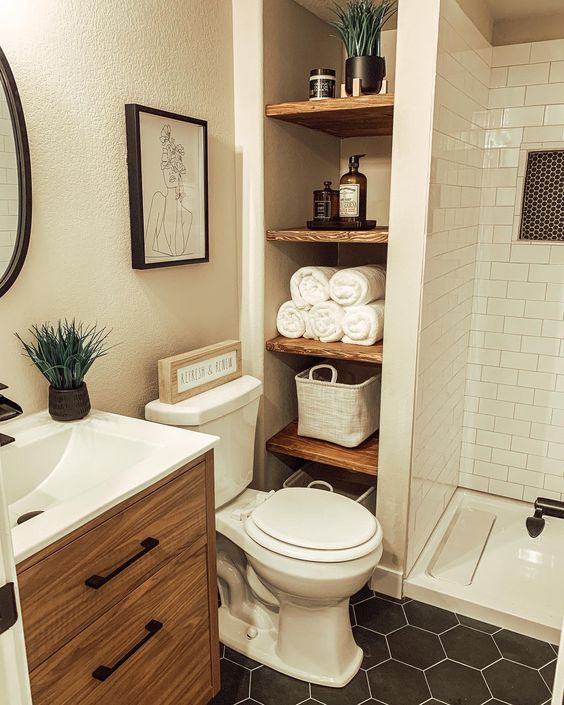 When you want to store things vertically, the walls are your best friends. Use the power of shelves and cabinets that can be placed on the wall to turn your empty walls into useful and stylish displays. These clever installations not only make more storage room, but they also look nice.
Utilizing The Area Above The Toilet For Storage
Oh, the often-overlooked spot above the toilet. In the fight against clutter, this place turns out to be a strategic storage goldmine. Consider putting a storage unit or shelving system over the toilet to make use of this unused vertical space.
Adding Floating Shelves And Hooks On Unused Walls
Walls that aren't being used may seem like wasted space, but by adding floating shelves and hooks, they can be turned into useful storage space. Take a moment to look around your rooms and see if there are any empty walls that could be turned into useful storage spaces.
Clever Under-Sink Organization
When it comes to cleaning and organizing a small bathroom, the space under the sink is often a mess. But with some smart organizing, you can turn this often-neglected room into a useful place to store things.
Utilizing Stackable Bins And Baskets
Stackable bins and boxes are one of the easiest and most effective ways to make the most of the space under your sink. You can make the most of vertical room with these containers, which lets you store things in a neat and organized way. You can keep things like cleaning tools, extra toiletries, and even extra towels in different bins so they are easy to find.
Installing An Adjustable Shelf Or Drawer System
Installing an adjustable shelf or box system is another great way to keep things neat under the sink. With these systems, you can change the storage area to fit your own needs. You can easily change the height of the shelves or drawers to fit different-sized things and make the best use of the space.
Using Tension Rods To Hang Cleaning Supplies
Tension rods aren't just for hanging curtains; they can also help you organize cleaning tools under the sink. By putting up tension rods horizontally, you can make a handy place to hang cleaning cloths or spray bottles. This simple trick frees up room and makes it easier to find and grab the things you need when it's time to clean.
Over-the-Door Storage Solutions
If you're running out of wall or floor space in your small bathroom, don't forget about the back of the door! It can be a hidden gem for additional storage.
Hanging A Storage Organizer On The Bathroom Door
You could hang a storage box on the bathroom door to hold things like toiletries, hair tools, and cleaning supplies. Many of these organizers have pockets or spaces of different sizes, so you can keep everything you need close at hand and well-organized.
Utilizing Over-The-Door Hooks For Towels And Robes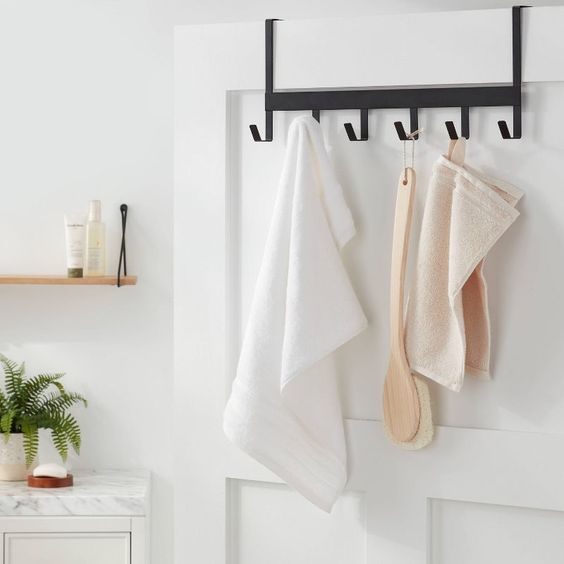 Install over-the-door hooks to save space in your bathroom and make it easy to get to your towels and robes. You can hang towels, robes, or even clothes on these hooks while you're in the shower. It's a simple and useful way to keep your bathroom clean without using up wall space.
Installing A Shoe Organizer For Toiletries And Small Items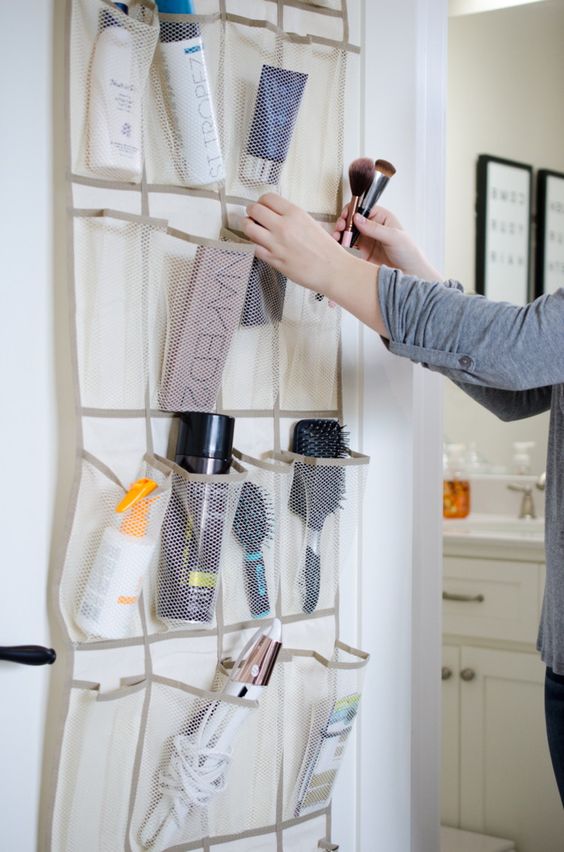 Don't limit shoe holders to just shoes! They can be a great way to store toiletries and other small things in the bathroom. If you hang a shoe organizer on the back of your bathroom door, you'll have a handy place to store things like brushes, hairdryers, lotions, and other everyday necessities.
Maximizing Shower and Bath Storage
When it comes to storage in the shower or bath, it's important to make the most of the room you have. You can keep your bathroom clean and organized by using these smart storage options.
Installing Shower Caddies Or Corner Shelves
Shower caddies and corner shelves are great ways to keep your bathing items close at hand. Choose a caddy or shelf that you can easily attach to the wall or hang from the showerhead. This will give you a place to put shampoo, conditioner, body wash, and other things you need for the shower.
Utilizing Tension Rod Baskets For Bath Essentials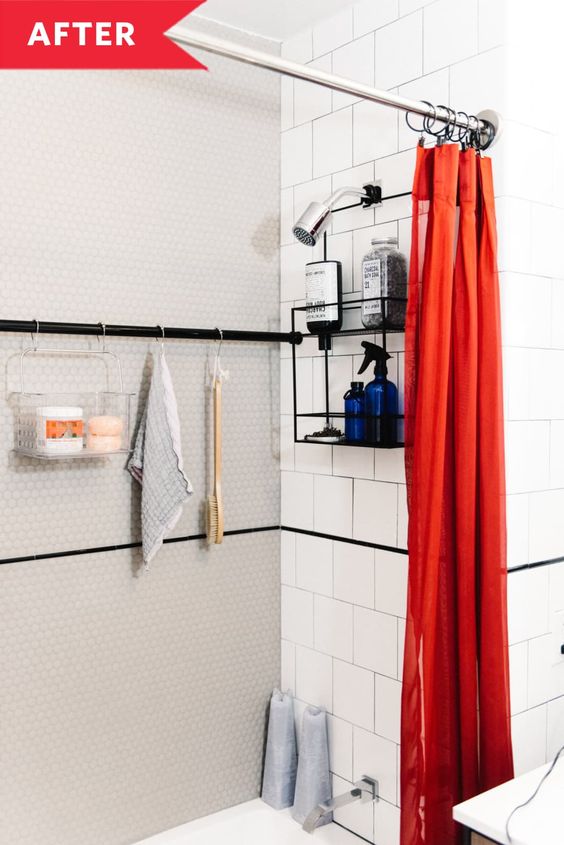 Tension rods can be used in the shower to hang baskets and store bath items, just like they can be used under the sink. You can put things like loofahs, sponges, bath bombs, and even extra towels in these boxes. By using tension rods and baskets, you can make more storage space without drilling holes or taking up floor room.
Adding A Shower Niche Or Recessed Shelves For Toiletries
If you are rebuilding or renovating your bathroom, you might want to add recessed shelves or a shower niche. With these built-in storage options, you can keep your items in a stylish and easy-to-reach place. You can change the size and number of shelves to fit your needs and make sure everything has a place.
Innovative Mirror Cabinets
Bathrooms need mirrors, but they can also be used to hide places to put things. By adding creative mirror cabinets, you can combine style and usefulness while making the most of your storage space.
Installing A Mirrored Medicine Cabinet With Built-In Storage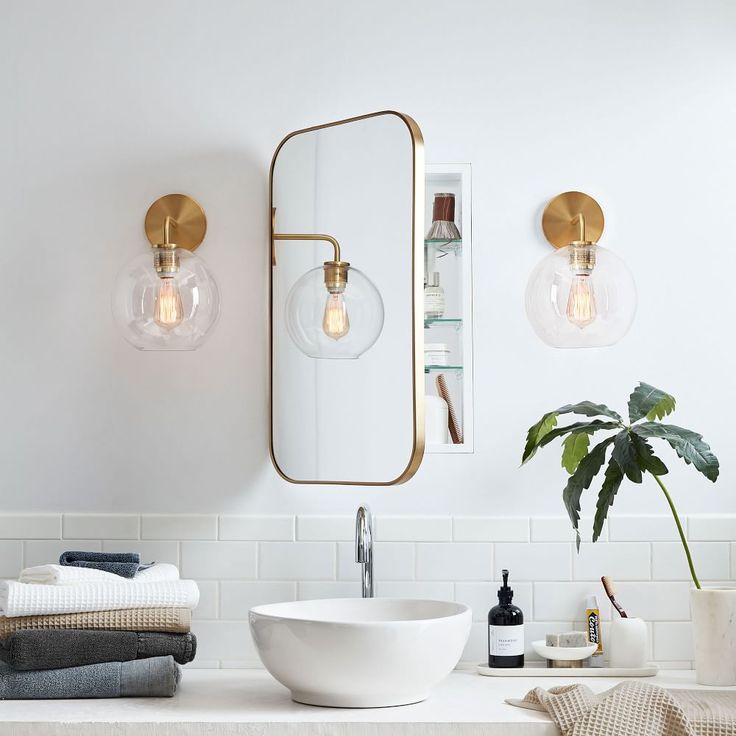 These cabinets not only have a mirror for getting ready, but also a lot of storage room behind the mirror. You can store medications, toiletries, or even small towels and washcloths. This will keep your bathroom tidy and free of clutter.
Utilizing A Mirrored Vanity With Drawers Or Shelves
This elegant piece of furniture not only adds a bit of class to your bathroom, but it also has hidden storage for your makeup, beauty products, and other personal items.
Opting For A Mirrored Cabinet Above The Sink For Extra Storage
These cabinets go well with the rest of the bathroom decor and give you more space to store everyday items. You can keep your tabletop clear of things like toothpaste, toothbrushes, and skin care products.
Creative Use of Mason Jars and Containers
When it comes to organizing the bathroom, Mason jars and other small containers can be very useful and useful. Here's how you can make the most out of it!
Repurposing mason jars for cotton balls and Q-tips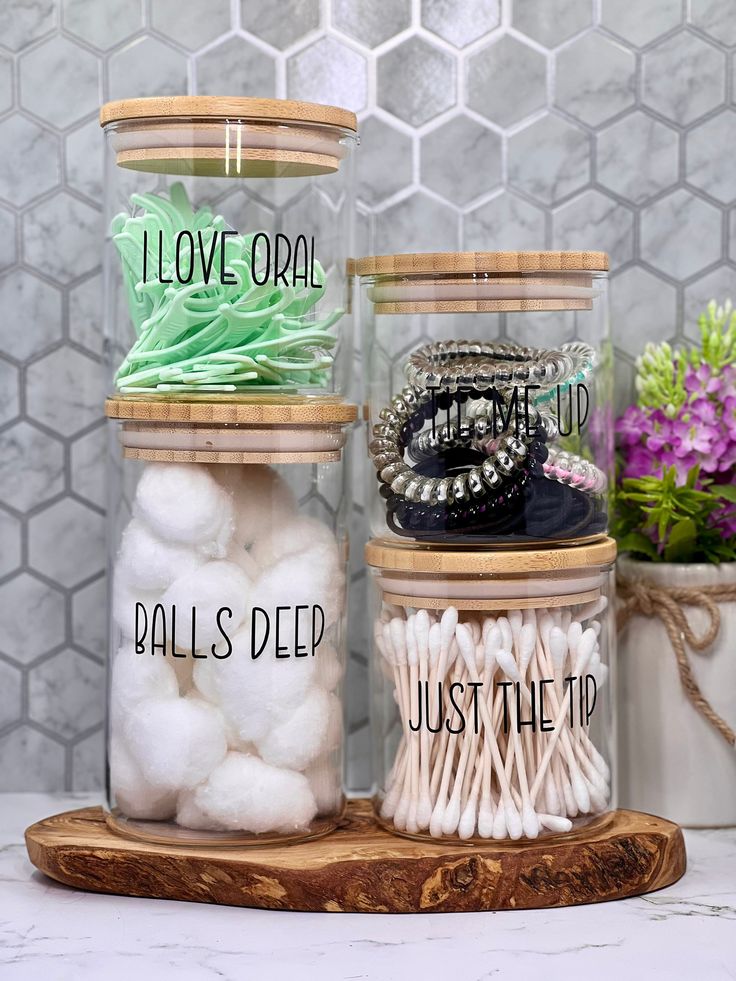 You can reuse mason jars by putting cotton balls, Q-tips, and other small cleaning supplies in them. Because these jars are clear, you can easily see what's inside.
Using Small Containers For Organizing Cosmetics And Brushes
Small jars made of glass or plastic are great for keeping cosmetics, makeup brushes, and even toothbrushes organized. Set them up nicely on the counter or in a drawer to keep your beauty items well-organized and easy to find.
Labeling And Stacking Containers For Efficient Storage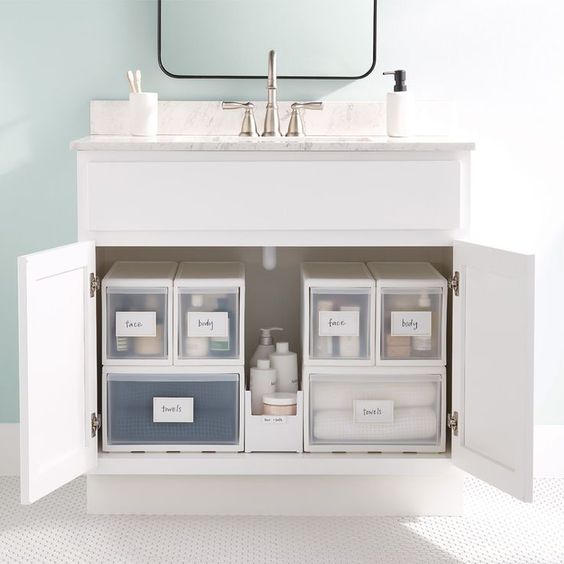 To make the best use of storage space, label and group containers based on what they hold. This simple step makes sure that you can quickly find and use the things you need and that your bathroom stays clean and organized.
Overcoming Space Constraints with Foldable Solutions
When you only have a small amount of room, it's important to find storage solutions that can change to fit your needs. Foldable solutions are great for making the most of the room you have while still being useful.
Installing A Foldable Shower Seat Or Shelf
If your shower space is small, you might want to put in a folding seat or shelf. When not in use, these solutions for saving space are easy to fold up. This frees up important floor space and makes the room feel less crowded.
Utilizing Collapsible Laundry Hampers And Basket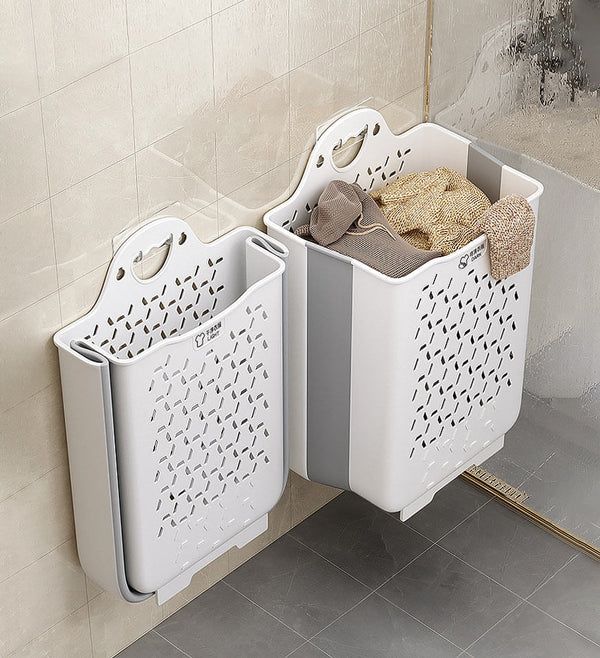 In a small bathroom, laundry bins and hampers can take up valuable floor space. Choose options that you can fold up and put away when you don't need them.
Investing In Foldable Step Stools For Accessing Higher Storage Areas
In a small bathroom, it can be hard to get to closets or shelves that are higher up. Buy a step stool that folds up and can be put away quickly when not in use.
Hidden storage solutions can help you maximize space and keep your bathroom tidy. The following are 3 good options.
Utilizing Recessed Cabinets In The Walls
These cabinets fit in with the walls, giving the room a sleek look and freeing up floor space. You can change the shelves or drawers to fit your bathroom items.
These spaces can be made to open or slide out, giving you plenty of room for toiletries and other things. With a vanity that has secret storage, you can keep your counter clear of things.
Adding Storage Behind The Bathroom Mirror
Install a mirrored medicine box in the space behind your bathroom mirror. These shelves can hold medicines, toiletries, and other important things, and they can also be used as a mirror. You could also put shelves or hooks behind the glass to hold towels or small baskets that you use every day.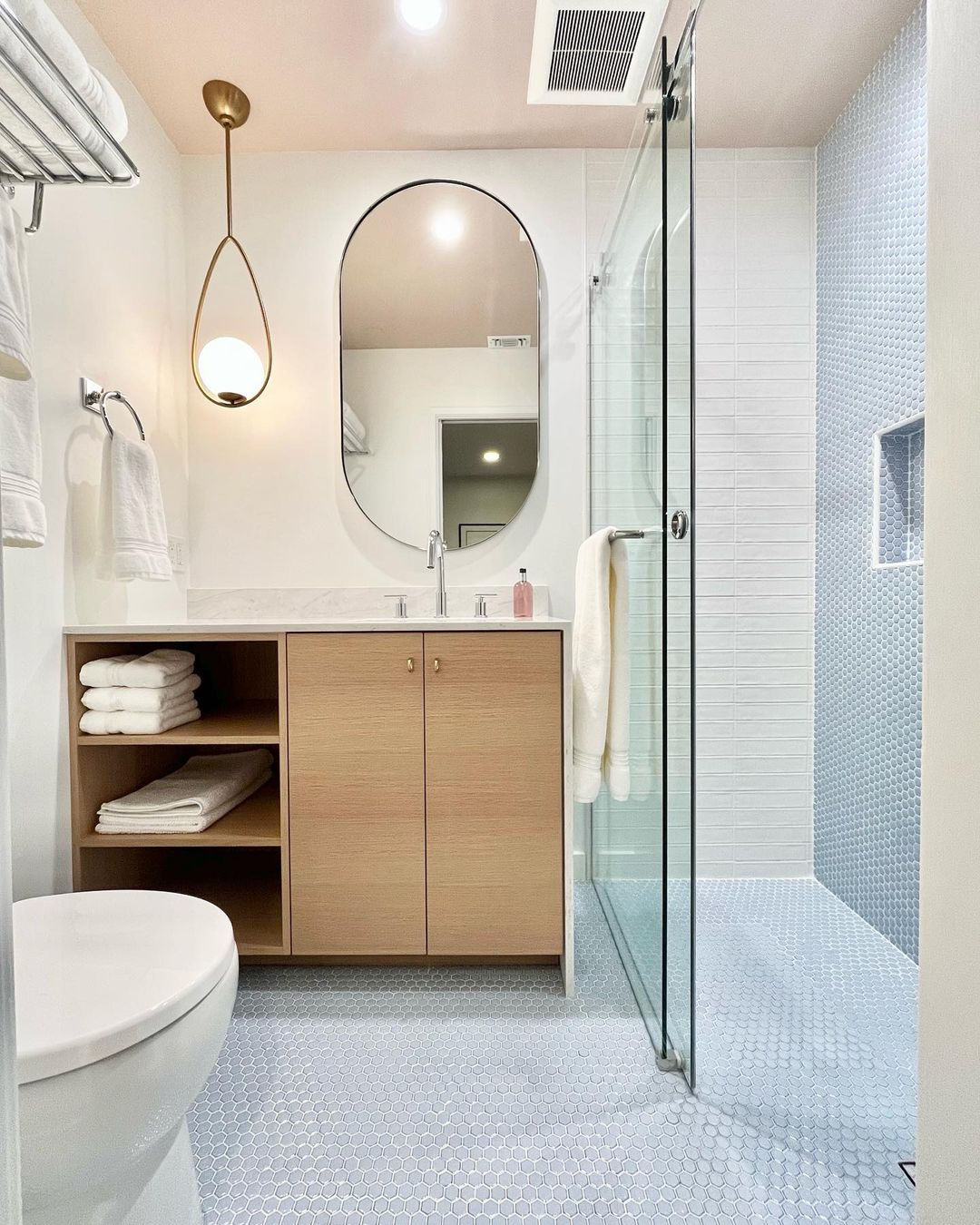 Conclusion
With these clever storage ideas, you can make your bathroom less cluttered and more organized. Say goodbye to a messy bathroom and hello to a place that works well and looks good.