Are you looking to add a creative touch and individuality to your bathroom? Then let's enter the captivating and free-spirited style of boho bathroom decor.
From the word "Boho", a shortcut for Bohemian, this style has been making waves in both fashion and contemporary interior design. It has been capturing the hearts of many design enthusiasts worldwide. With its eclectic mix of natural elements, vibrant colors, and even whimsical patterns, boho bathroom decor offers fresh air and a break from the ordinary.
What Makes This Style So Unique?
Demanding and fast-paced the world is today, the bathroom is now a sanctuary for many people, especially in their homes. It has become a place where many rejuvenate, seek solace, and relax from the demands and all the noise outside. It's no question why many people are considering Boho-inspired designs to create a serene and stylish space that encapsulates their personality, from having a sense of freedom, self-expression, and a connection to nature, to resulting in an environment that feels warm and inviting.
With boho bathroom decor, there are no specific rules. It's mostly about embracing a carefree spirit and incorporating these elements that resonate with you. Whether you're choosing earthly tones, vibrant hues, or a mix of both, the key lies in finding the perfect balance that showcases your unique personality and character.
So imagine yourself stepping into your boho-inspired bathroom; natural materials like rattan, bamboo, and jute create a soothing ambiance here. From delightful pops of color, vibrant textiles, and exotic patterns, you can combine all these ideally through a Boho bathroom design. That's why if you're looking for a place to realize your Boho bathroom ideas, you've come to the right place.
Boho vs. Bohemian Style
Although Boho and Bohemian are often used interchangeably to a particular style, they have subtle differences.
Boho
A modernized version of the Bohemian or Hippie style. It is a contemporary and more eclectic approach to design that embraces a free-spirited and carefree aesthetic—inspired by a combination of natural materials, bold patterns, layered textures, and vibrant colors. It brings a casual vibe with a touch of whimsy with more personal expression.
Bohemian
On the other hand, Bohemian is a style also known as "Boho chic." It takes root in the popular Bohemian counterculture from the 1960s and 1970s. This style takes after the unconventional lifestyle. It incorporates vintage pieces, global influences, and artistic elements. It uses rich colors, intricate patterns and celebrates individuality and creativity.
What's Their Difference?
Their differences are found in their level of modernization and historical origins. The Boho style takes after its Bohemian roots, adding a contemporary twist. While Bohemian remains true to its countercultural heritage, focusing on personal expression for your bathroom.
Despite the difference, people haven't considered it due to its subtleness. Therefore, they often associate Boho with Bohemian, regardless.
What is a Boho Bathroom Decor?
If you're familiar with Bohemian fashion, you'll know that almost the same rule is applied to Boho bathroom decor, which is — there are no rules to it. Boho style is a free-spirited mix of designs from different cultures, combining them to replicate the Romani nomadic lifestyle.
This style uses playful colors, patterns, and textures and is the opposite of how a Zen design is, and it encourages maximalism. If you're the type of person who feels like a few decors are simply not enough for your bathroom, then choose Boho Decors!
Main Characteristics of Boho Bathroom Decors
As mentioned, the Boho style combines various cultures and decors. Now if you want a Boho bathroom design, here are the key characteristics that can help you apply this in your bathroom.
Get Rustic and Earthly Colors
Although the Bohemian or Boho style is a mix of various styles and patterns, this doesn't mean you can just decorate it with random colors. Rustic colors, such as brown, green, grey, and more, are similar to what is shown here.
More and More Plants
Adding plants to your Boho bathroom decor is a good idea, like other bathroom designs. Unlike the Zen bathroom with the principle "Less is More," meaning you can add only a single one or two, Boho bathroom decor, on the other hand, follows the theme "More is More." Add indoor plants like cacti, succulents, and others of a similar kind. However, please note that most succulents may need sunlight, and placing them near the window or any area where sunlight is accessible would be a great idea.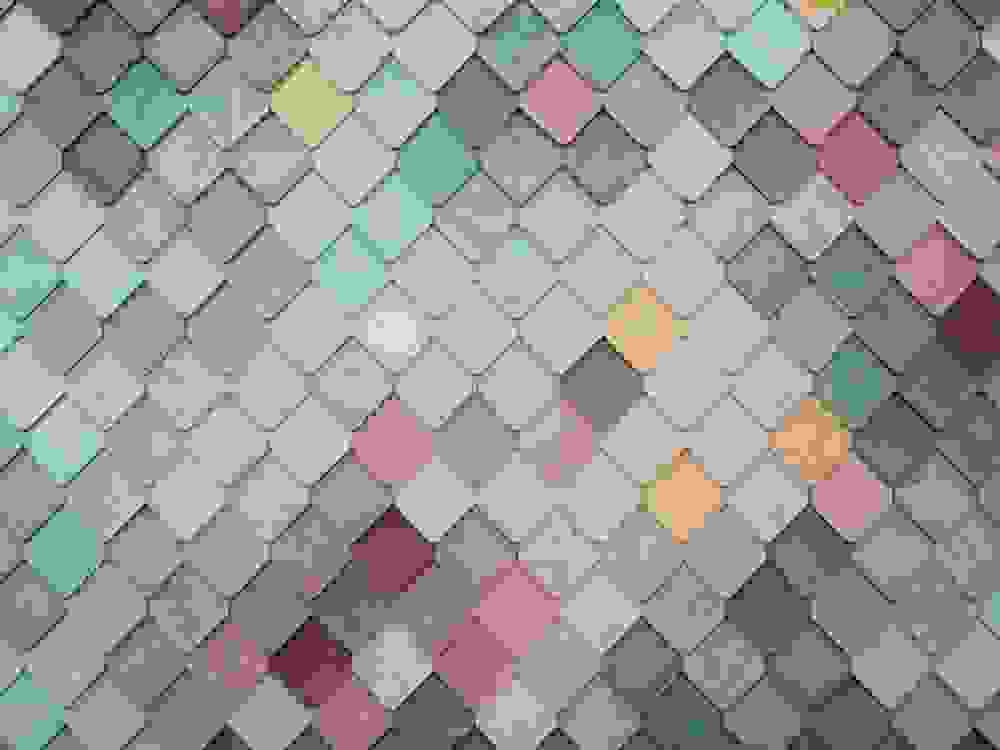 Tapestry With Layered or Multiple Patterns
From towels, robes, boho bathroom rugs, and more, adorn your bathroom with materials made up of cloth with these layered designs. These designs can come with patterns and then rustic colors. If you want these relaxing designs in your home, it's best to start taking out those stored items that your grandma has in her storage room.
LED Mirrors with Intricate Designs
If you want to add some modern touch to your Boho bathroom design while still preserving that relaxing ambiance, you can always choose uniquely shaped Boho bathroom mirrors or an LED mirror in which you can adjust the lights to suit the theme of your bathroom. Spruce up your Boho-styled bathroom now with this simple yet innovative design.
Add Some Unique Artistry
From a Macrame hanging design to printed or handmade paintings or works of art, the Boho bathroom decor expresses a free-spirited design that gives your entire space a refreshing design. You may add your artwork to personalize your space.
Woven Baskets or Wall Designs
These woven basket wall designs are a sight to behold and are also relaxing to look at. Other than that, basket containers can help keep your towel and toilet rolls, lotions, and any hygienic product organized in only one area.
Boho decor is so eclectic that it can blend perfectly even with the most modern or antique designs. That's why if you want to decorate your bathroom with 2-4 innovative decors and boho designs, they will create a good combination. Therefore if you want a boho bathroom theme, take note of the following ideas on the elements we've recommended above.
Frequently Asked Questions
How do you make a modern boho bathroom design?
You must blend contemporary elements with Boho accents to make a modern boho bathroom design. You begin with a neutral color palette as your base, such as white, cream, or earth tones. Focus on clean lines and minimalist fixtures and complement this with natural materials like wood, rattan, and stone. Then you may incorporate Boho touches in your bathroom through a macrame plant hanger, woven baskets, and textured rugs.
What colors are considered boho?
Earthy colors are considered Boho. Some samples include colors like brown, beiges, and terracotta; vibrant colors like deep blues, fiery oranges, or rich purples add energy and personality. Mix jewel tones like emerald green, ruby red, and sapphire. Mixing and matching these colors creates a rich and layered palette.
What makes up the boho design style?
As mentioned above, it is characterized by its free-spirited and eclectic nature. Drawing inspiration from various cultures, eras, and artistic movements. Natural elements like rattan, wood, and plants are commonly added. Vintage and repurposed antiques or handmade pieces will also be hung or displayed as designed. This design aims to create a relaxed, personal space that celebrates individuality and a love for unconventional beauty.