Are you ready to go on a trip where old-fashioned and new-fashioned beauty meet? Have you ever thought about how the classic mix of black and white can make a simple ranch house look like a cozy haven? You don't need to look any further. We'll show you a world of black and white ranch house ideas that are stylish and sophisticated.
In this blog, we will take you to the endless options that come up when different colors and the rustic look of a ranch house come together. From sleek and simple to elegant and vintage-inspired, each idea shows a different way to make a living space that stands out.
Get ready to rethink your surroundings and find out what a country house looks like in black and white.
1.Modern Minimalist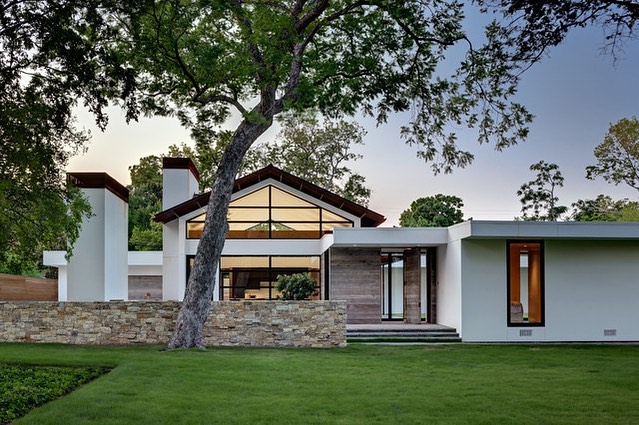 This design puts an emphasis on simplicity and clean looks. It uses a minimalist approach to make a living area that looks great and isn't cluttered. The outside has a modern look with sharp angles and black and white finishes, while the inside has an open floor plan that lets natural light fill the room.
2.Industrial Fusion
A black and white ranch house with an industrial feel can be made with black steel beams, open brick, and white walls. This design idea shows off the rough beauty of industrial elements while keeping the space warm and welcoming.
3.Scandinavian Simplicity
Incorporate light-colored wood, clean lines, and a black and white color scheme to achieve a Scandinavian-inspired ranch house. This design concept embraces functionality and a minimalistic approach, resulting in a bright and airy living space.
The exterior of the ranch house features a combination of light wood siding, white trim, and black accents, creating a harmonious balance between the natural and monochromatic elements. The use of natural materials, ample natural light, and simple yet stylish furnishings creates a serene and inviting atmosphere, capturing the essence of Scandinavian design.
4.Art Deco Glamour
Use geometric designs, high-end materials, and stark black and white contrasts to give your ranch house the lavish feel of the Art Deco era. The glitz and refinement of the 1920s and 1930s are the inspiration for this design concept. Featuring white stucco walls, black accents, and sleek architectural details reminiscent of Art Deco style, the ranch house's is quite stunning. A sense of richness and drama is created by the interior's use of bold geometric patterns, mirrored surfaces, velvet upholstery, and metallic accents.
Additional components of the Art Deco style include crystal chandeliers, black and white marble flooring, and glossy surfaces. As a consequence, we have a ranch house in black and white that evokes a sense of nostalgia for a simpler time.
5.Farmhouse Chic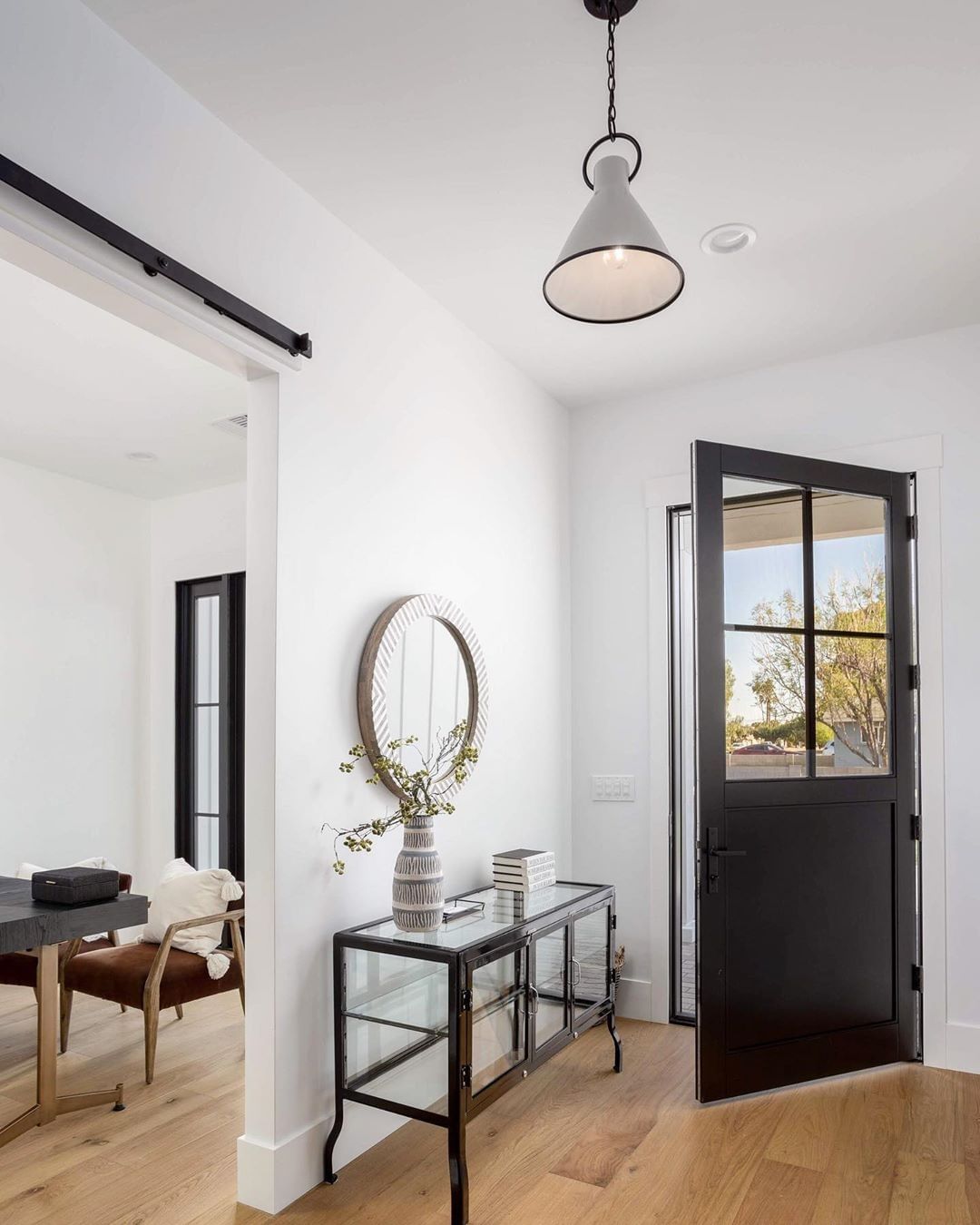 Immerse yourself in the fusion of rustic charm and contemporary design as we explore the captivating world of a black and white ranch house. Discover how contrasting black accents can add a modern twist to the warmth and comfort of farmhouse style, creating a truly unique living space.
Step inside and be greeted by the inviting combination of white clapboard siding, black window frames, and a welcoming front porch, setting the stage for the rustic chic aesthetic. Inside, white walls and light-colored flooring create a bright backdrop, allowing farmhouse-inspired furniture to shine. Picture distressed wood dining tables, black Windsor chairs, and cozy textiles, coming together to evoke a sense of cozy charm.
To infuse a contemporary edge, black light fixtures, barn doors, and sleek black hardware add an unexpected twist to the farmhouse aesthetic. The result? A black and white ranch house that strikes the perfect balance between rustic allure and contemporary flair, inviting you to experience the best of both worlds.
6.Asian Zen
Achieve a serene and minimalist black and white ranch house with Asian-inspired design elements. This concept embraces simplicity, balance, and a harmonious living environment. The exterior of the ranch house may feature a combination of white stucco walls, black accents, and clean lines, creating a tranquil and understated facade. Inside, white walls, light-colored flooring, and minimalist furnishings create a sense of calm and spaciousness. Natural materials, such as bamboo, stone, and paper, are incorporated to add texture and bring a touch of nature indoors. Zen-inspired spaces, such as a meditation room or a rock garden, can further enhance the overall atmosphere of tranquility.
7.Coastal Retreat
This design idea captures the easygoing, breezy feeling of coastal life with its calm color scheme.
Inside, you'll find clean white walls, light-colored floors, and sleek black accents that go well with the coastal-style furniture. Think bamboo chairs, striped fabrics, and natural fibers to create a casually elegant look.
This coastal retreat is finished off with coastal art and curtains that flow in the wind, which frame the beautiful views of the local landscape. Step into a world of peaceful seaside life, where the classic combination of black and white goes well with the calm atmosphere.
8.Rustic Charm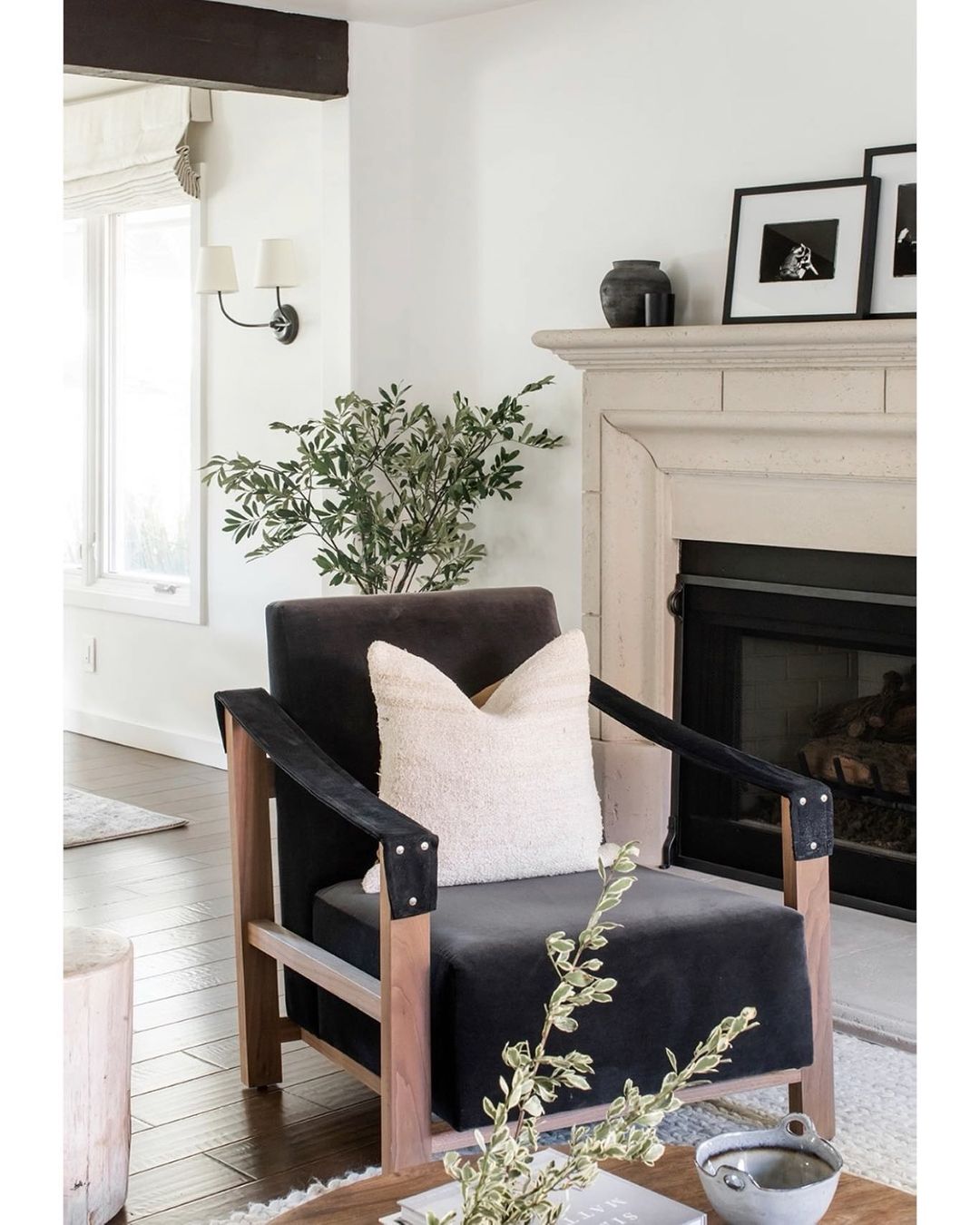 Blend the classic charm of a ranch house with black and white elements to create a rustic ambiance that is simultaneously cozy and sophisticated. This design concept incorporates a mix of natural textures, such as exposed wood beams, stone accents, and distressed finishes, alongside a black and white color palette.
Inside, the black and white theme continues, with white walls acting as a canvas for showcasing black furniture pieces and vintage-inspired decor. The result is a warm and inviting space that exudes rustic charm and timeless appeal.
9.Mid-Century Modern
Combine the simplicity of mid-century modern design with a black and white color scheme to create a ranch house with a retro twist. This design concept embraces clean lines, organic forms, and contrasting black and white elements.
10.Contemporary Contrast
Use the contrast between black and white to your advantage when designing a ranch home. This design concept is all about striking contrasts, eye-catching imagery, and a modern feel. Black siding or cladding, white trim, and dramatic architectural elements are all possible exterior color palettes for a ranch house.