Introduction
The bathroom is a place of both need and relaxation that is often forgotten when it comes to interior design. The bathroom tub is one of the focal points in this small room. It's a haven of warmth and peace. A cozy bathroom can be a great place to relax and get away from the stresses of everyday life.
In this blog, We'll talk about a lot of different bathroom tub ideas, from creative ways to decorate and ways to save space, so you can make a bathroom that feels cozy and charming. It doesn't matter if you live in a tiny house, an apartment, or just don't have a lot of space. Learn how to make your bathroom really cozy, inviting you in and offering a break from the outside world. These bathroom tub ideas will show you that comfort and style can go together.
How to Make A Cozy Bathroom Using Bathtub
When you think of a cozy and inviting home, the bathroom might not be the first room that comes to mind. However, it's worth considering that this little sanctuary can be a hidden gem in your house, offering a serene escape from the demands of daily life. To create a genuinely cozy bathroom, a luxurious bathtub can be the ultimate plus point.
Choosing the Perfect Bathtub
The first step in achieving bathroom coziness is selecting the perfect bathtub. There's a wide array of options to choose from, each with its own unique appeal. You might opt for a freestanding tub that exudes timeless elegance or a modern, built-in design for a sleek and seamless look. Clawfoot tubs offer a touch of vintage charm, while whirlpool or spa tubs provide an indulgent experience.
Sizing and Dimensions Matter
Before you fall in love with a bathtub's design, consider the size and dimensions. The bathtub should fit comfortably in your bathroom space, leaving enough room for other essential fixtures. You don't want your bathroom to feel cramped or overcrowded. A well-proportioned bathtub ensures that your bathroom remains open, airy, and inviting.
Materials for Comfort and Style
The material of your bathtub not only influences its visual appeal but also your comfort. Acrylic tubs are lightweight and affordable, while cast iron tubs are durable and retain heat well. If you're looking for a distinctive touch, copper tubs can bring a sense of luxury to your bathroom.
Enhancing Coziness with Bathtub Amenities
To elevate the cozy factor, consider bathtub amenities. Plush towels, aromatic candles, and soft bath pillows can transform your bathing experience into a ritual of relaxation. Don't forget about proper lighting; soft, warm illumination can create a soothing atmosphere.
Personalize Your Cozy Bathroom
To make your bathroom truly cozy, personalize the space with your preferred color scheme and décor. Earthy tones, natural materials, and green plants can infuse a sense of tranquility. Adding shelves or storage for your favorite bath products and fluffy robes can enhance the feeling of luxury.
20 Bathroom Tub Ideas You'll Love
Whether you seek a contemporary, spa-like oasis or a classic, vintage charm, the design and ideas for bathroom tubs are limitless. From freestanding modern masterpieces to classic clawfoot tubs, the world of bathroom tubs offers a canvas for creativity.
The following are bathroom tub ideas that can turn into your design inspiration, innovative concepts, and luxurious options to help you craft a bathing space that combines functionality with aesthetics, creating a haven within your home.
Vintage Glamour Clawfoot Tub
Channel the golden era of Hollywood with a vintage clawfoot tub and art deco-inspired fixtures. A black and white color scheme, ornate mirrors, and plush textures radiate old-world charm.
Floating Bliss
Create a unique floating bathtub design by incorporating a tub positioned away from the walls, suspended by hidden supports. This avant-garde approach adds a touch of magic to your bathroom.
Countryside Comfort
Go for a country-inspired bathroom with a deep soaking tub, beadboard walls, and pastoral artwork. This design invites relaxation with its cozy, rural aesthetic.
Cabin Comfort
Transform your bathroom into a cozy cabin retreat with wooden features, exposed beams, and a rustic-style bathtub. This design brings the warmth and comfort of a cabin to your daily routine.
Rustic Elegance
Achieve rustic charm by choosing a clawfoot tub, wooden accents, and earthy color schemes. This design embodies a cozy cabin retreat while maintaining a sense of sophistication.
Nature's Embrace
Bring the outdoors in by featuring lush plants and natural materials. A stone-clad tub and wooden fixtures make your bathroom a serene escape within your home.
Sensory Escape
Incorporate sensory elements into your bathroom by choosing a tub with therapeutic features like heated surfaces, air jets, and chromatherapy. Enhance your relaxation experience with a blend of technology and luxury.
Luxurious Loft
In a loft-style bathroom, make the bathtub the focal point by placing it prominently. The tub's grandeur is amplified in this high-ceiling, industrial-chic setting.
Art Deco Delight
Embrace the bold and luxurious style of the Art Deco era with geometric patterns, mirrored surfaces, and a tub that's a piece of functional art, reminiscent of the Roaring Twenties.
Monochrome Industrial Style Bathtub
Elevate your bathroom with this Monochrome Industrial Style Bathtub, a striking fusion of form and function. Its sleek, clean lines and robust construction exude a sense of raw sophistication. Transform your bathroom into a sanctuary of industrial chic with this bold, monochromatic centerpiece that's as aesthetically pleasing as it is functional.
Retro Style Bath Tub
Step back in time and indulge in nostalgic luxury with our Retro Style Bathtub. This vintage-inspired tub is a homage to classic design, boasting a timeless silhouette that evokes the charm of yesteryears. Its porcelain enamel finish exudes durability and elegance, while ornate claw feet add a touch of old-world opulence. Whether you're looking to create a vintage oasis in your bathroom or infuse a touch of retro charm, this bathtub is the perfect centerpiece.
Artistic Expression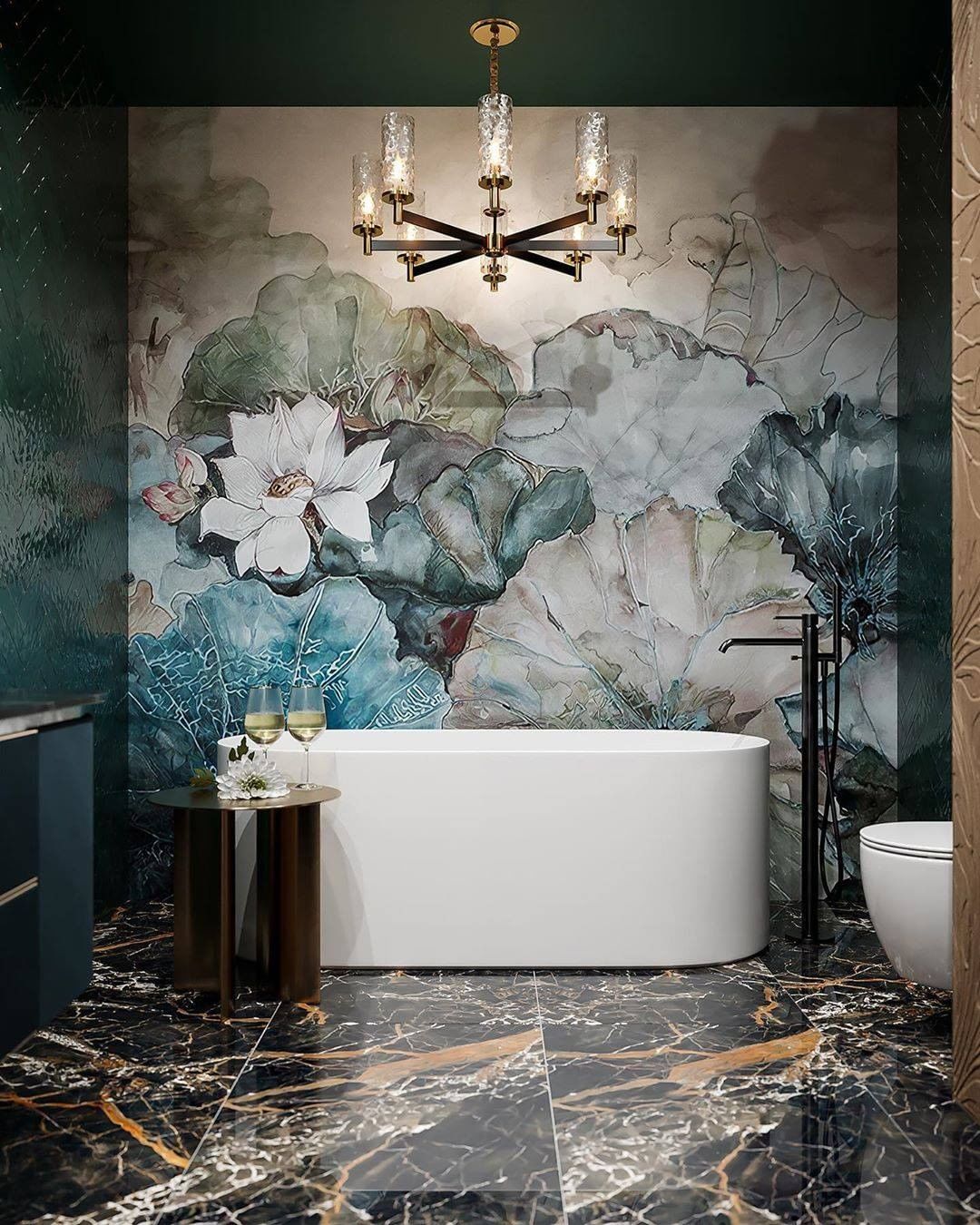 Transform your bathroom into an art gallery by featuring an artfully designed, one-of-a-kind bathtub. Let your tub be the centerpiece that inspires creativity in your daily routine.
Spa Sanctuary
Achieve spa-like serenity by incorporating a deep soaking tub, teakwood accents, and natural stone. This design encourages relaxation and rejuvenation in the comfort of your home.
Marble Majesty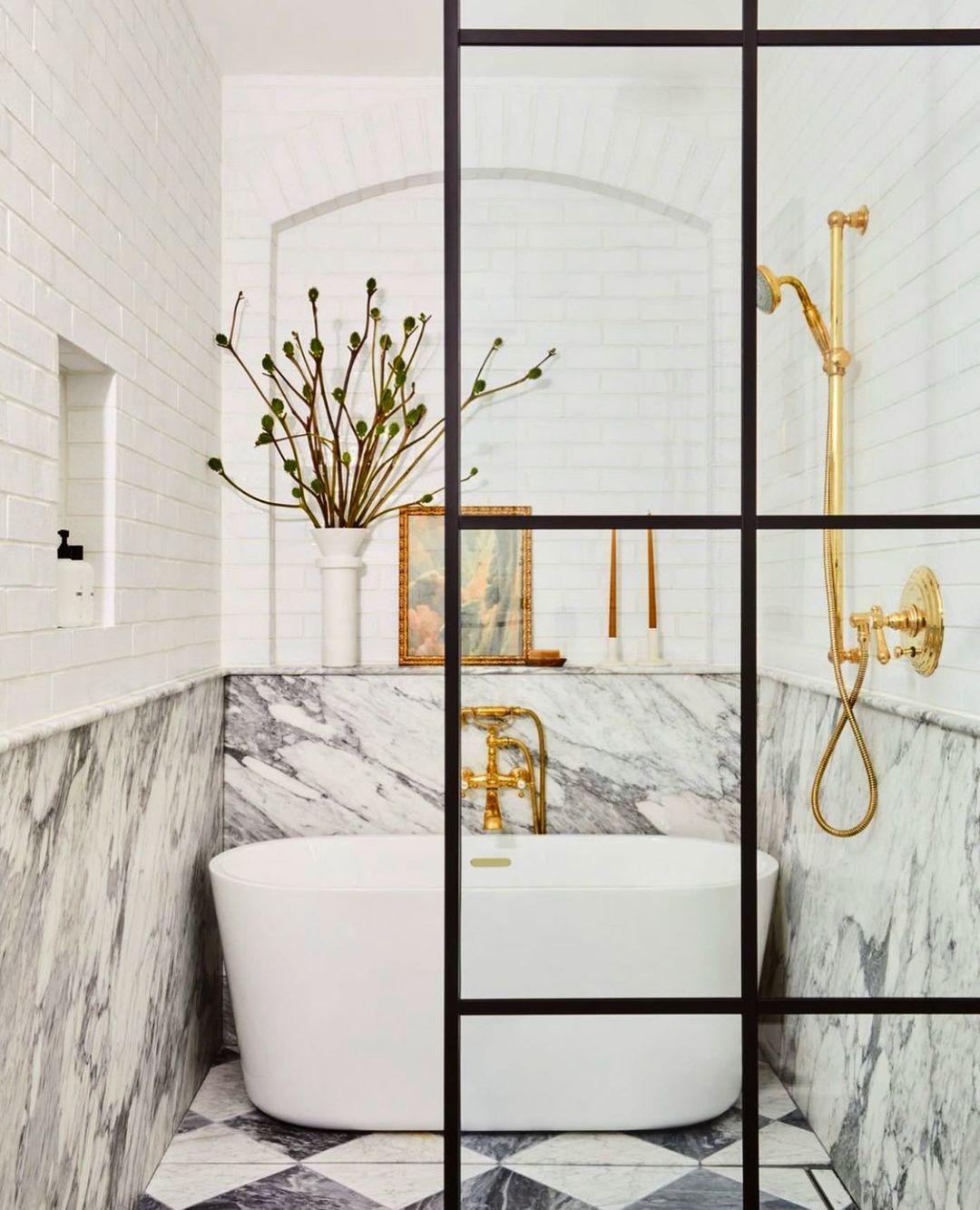 Elevate your bathroom with opulent marble, a statement freestanding tub, and elegant fixtures. This design exudes sophistication and grandeur for an indulgent bathing experience.
Desert Oasis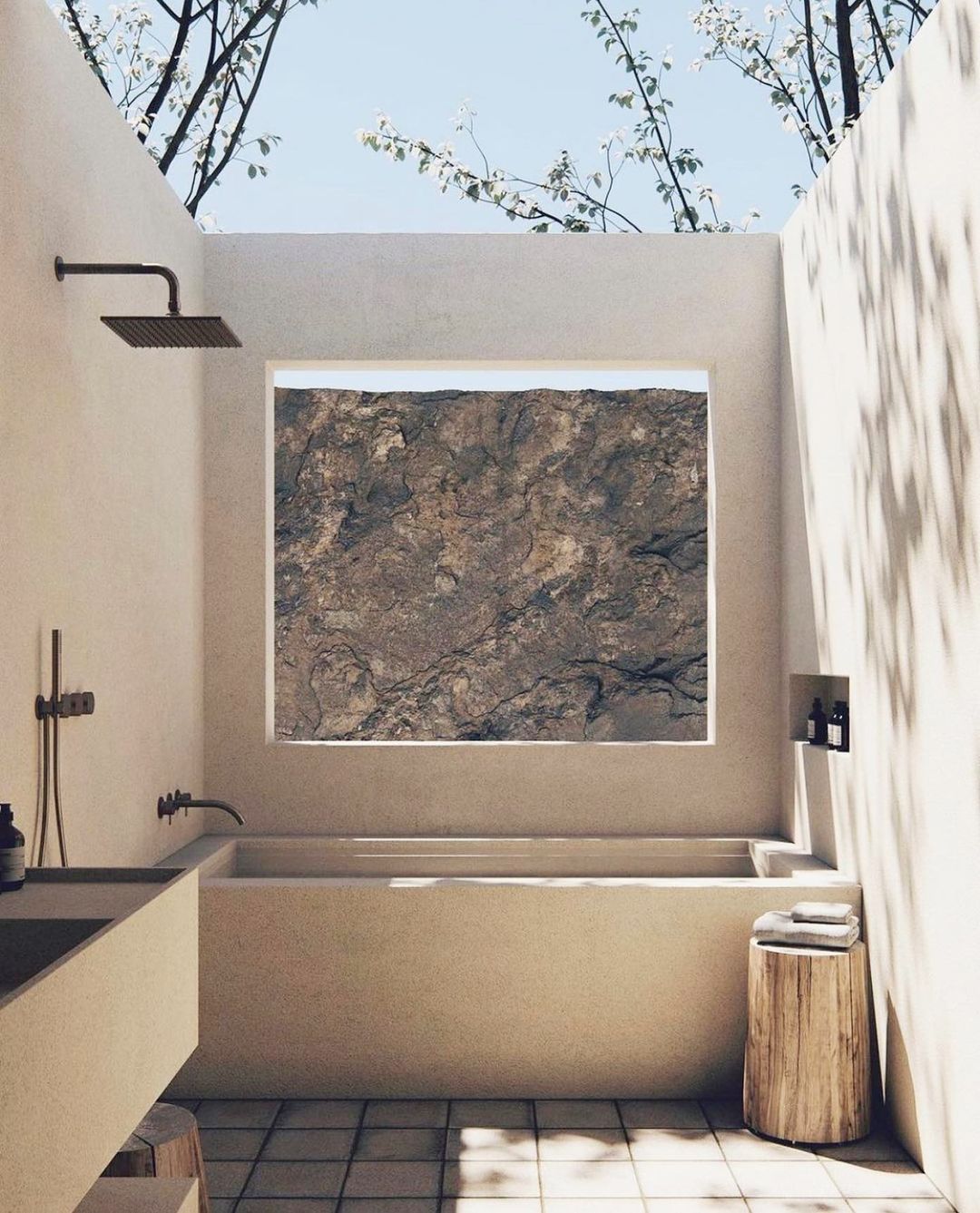 Capture the essence of the desert in your bathroom with earthy tones, desert-inspired decor, and a soaking tub that provides the perfect place to unwind after a long day in the heat.
Create a secret hideaway in your bathroom by concealing your tub behind a sliding wall or hidden alcove. This design adds an element of surprise and a touch of intrigue to your bathing space.
Highland Hideaway
Create a bathroom inspired by the Scottish Highlands with a copper tub, tartan accents, and rich, warm colors. This design brings the rugged beauty of the Highlands to your daily routine.
Marble-Inspired Built-In Bathtub
This exquisite bathtub brings the allure of natural marble to your bathroom without the need for a freestanding installation. Crafted from high-quality, durable materials, the tub's surface beautifully replicates the look of marble with its elegant veining and texture. It seamlessly integrates into your bathroom design, creating a focal point that exudes sophistication and style. Immerse yourself in a spa-like experience with the comfort and elegance of a marble-inspired bathtub, all while enjoying the convenience of a built-in design.
Understated Elegance
Achieve timeless sophistication with an undermount tub, marble accents, and neutral colors. This design exudes an understated, classic charm perfect for a tranquil bath.
Suspended Tub
This stunning bathtub, suspended from the floor, redefines modern elegance. The tub features a high-quality, marble-inspired surface that emulates the natural beauty of marble's veining and texture. Its unique design creates a captivating focal point in your bathroom, offering a spa-like experience in the comfort of your home. With its suspended installation, this bathtub adds a touch of avant-garde sophistication to your space, making it a perfect choice for those seeking a blend of contemporary style and relaxation.
Conclusion
There are a lot of different styles of bathtubs in this collection. You can choose a rustic wooden tub for a warm, earthy feel or a sleek modern bathtub that exudes minimalist grace. The endless ways to make a cozy bathroom escape are shown by the creative use of materials, color schemes, and layouts.
In the end, these ideas show how the bathroom can change things—it's a place to relax, recharge, and treat yourself. When designed well, a bathroom with a cozy tub can be a real haven for both the body and the soul. It can turn your daily routines into moments of pure comfort and peace.